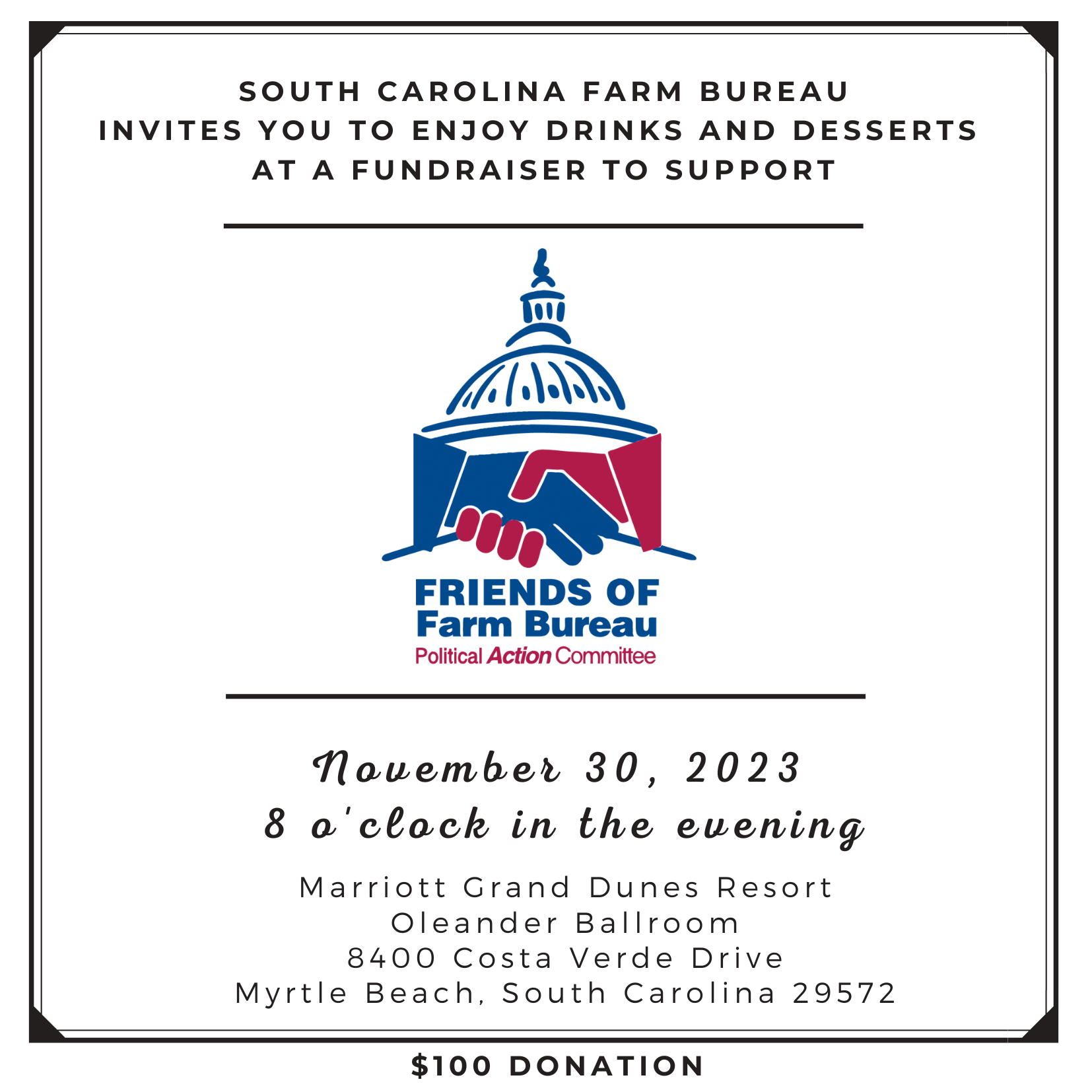 Ensure your voice is heard in South Carolina's General Assembly and support the Friends of Farm Bureau PAC at this dessert reception immediately following the Welcome Dinner. 
Enjoy some sweet treats and place your ticket in the raffle of your choice. 
Ticket required for entry. Entry ticket constitutes one raffle ticket. Additional raffle tickets maybe purchased for $100 each.