State YF&R Committee
Young farmers shaping the agriculture of today and tomorrow
The State YF&R Committee is a two-year leadership development program which aims to surface and develop the next generation of farmers and agricultural professionals to be highly effective grassroots leaders at the local, state and national levels.
This committee also serves as an advisory role between SCFB Staff and County Farm Bureau YF&R members to further develop County Farm Bureau YF&R programs and leaders. Two couples or individuals per district represent YF&R members statewide for an alternating two-year term.
State YF&R Committee members enjoy many opportunities to attend specialized trainings and events across the state and country. These events focus on personal growth, effective communications strategies, legislative advocacy, professional networking, servant leadership and more!
For more information on eligibility and program details, download the State YF&R Committee Handbook. 
Applications for the 2024-2026 cohort of the State YF&R Committee are due by September 1, 2023.  Applications must be accompanied by a letter of recommendation from the applicant's County Farm Bureau President. Interested parties should review the State YF&R Committee Handbook in its entirety before applying.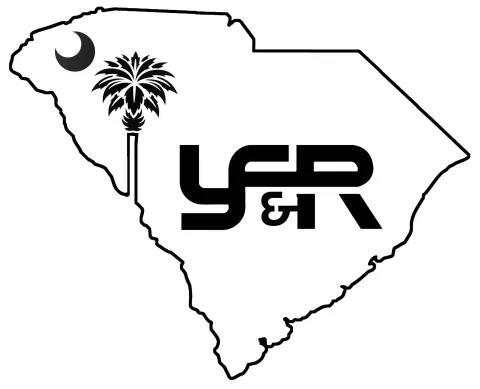 Pee Dee District
Walton & Casey Calhoun
Walton and Casey Calhoun live in Marlboro County on their 5th generation family farm where they raise cattle, donkeys, and row crops including cotton, corn, soybeans, and tobacco. Casey is an Agricultural Business Development Manager for QIMA / WQS – an global company which offers food safety and audit solutions, from farm to fork. Walton and Casey are expecting their first baby boy in October 2023. Walton currently serves as the State YF&R Leadership Committee Chair for 2023, as well as the Marlboro County YF&R Chair.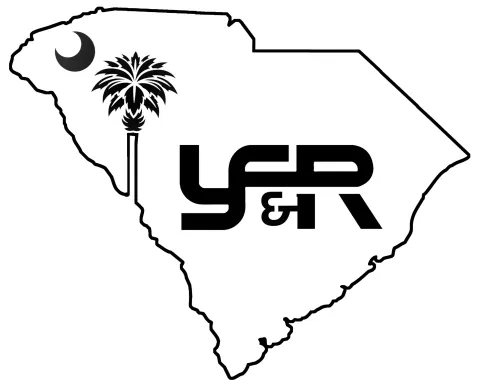 Pee Dee District
Matt & Ashlyn Stevens
Matt and Ashlyn Stevens live in Horry County where Matt is a 6th generation farmer growing tobacco, soybeans, and corn as well as wide variety of produce, cattle and sheep. Matt also owns and operates two indoor retail produce stores and is active as the County YF&R Chair for Horry-Loris County Farm Bureau. Ashlyn works as a licensed cosmetologist at a salon in Myrtle Beach.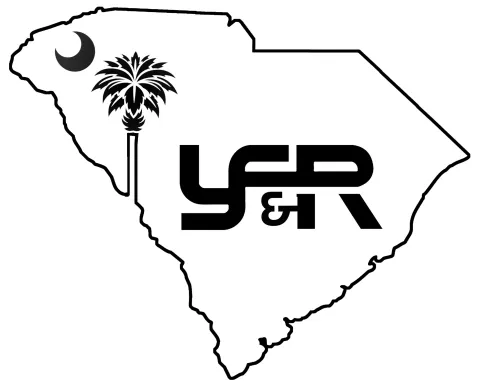 Central District
Chris & Gillian Courtney
Chris and Gillian Courtney live in Aiken County where they are active members of their County Farm Bureau. Chris works as a farrier and Gillian as a consultant with Shull Ag. Gillian also serves on the South Carolina Farm Bureau Equine Advisory Committee, leads the AG Olympics activity for the Youth Leadership Conference, and is active in her County Farm Bureau Women's Committee. Both are active members of AQHA and the Georgia Ranch Horse Association.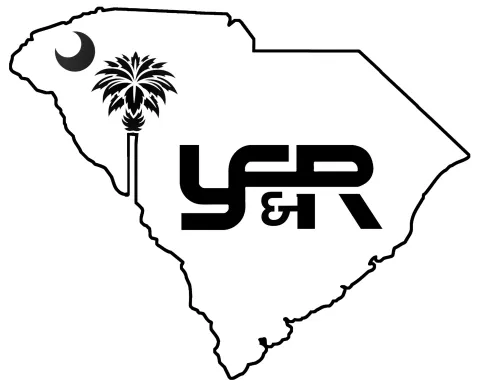 Central District
Loren Lindler
Loren Linder lives in Lexington County where her family owns a beef and hay operation. Loren works as a marketing specialist with the SC Department of Agriculture, where she works to promote specialty food products through market development projects, serves as the executive director of the SC Specialty Food Association & is SC's lead agent with the Southern United States Trade Association (SUSTA). Loren is an active member of Lexington County Farm Bureau and the South Carolina Agricultural Council executive committee.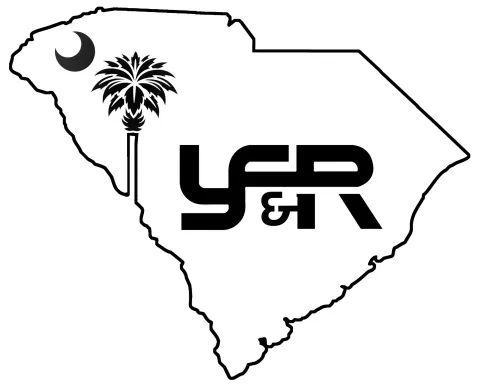 Piedmont District
Andy & Allison Whiten
Andy and Allison live in Oconee County where they grow row crops, raise chickens and do custom work. Andy works full-time on the farm and is the State Director of the Oconee County Farm Bureau. Allison teaches special education, is a 4-H volunteer and leads the Future Farmers Club at Westminster Elementary School. Allison is also a part of the Oconee County Farm Bureau Women's Committee. Both are active members of their church and community. They have a daughter named Emmarie.
Piedmont District
The Plumblees
Michael and Allison Plumblee are members of the Newberry County Farm Bureau. Michael works for Clemson University as the State Corn and Soybean Agronomist and Assistant Professor, while Allison works for Savannah River Nuclear Solutions in program management. Both Michael and Allison have been involved with their families' row crop and beef cattle farming operations while growing up and have started to venture into their own part-time operation. Michael and Allison have two daughters, Harper and Hazel Grace.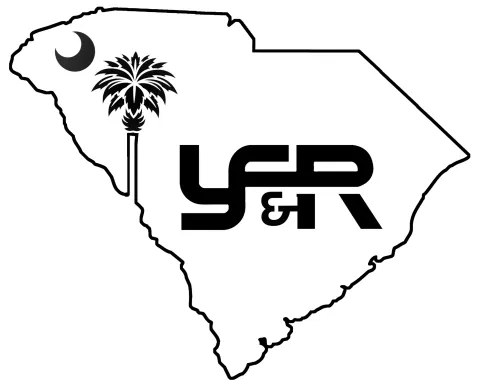 Coastal District
Shiloah & Nicole Burbage
Shiloah and Nicki Burbage live in Berkeley County on their growing family farm where they raise meat goats, beef cattle and grow hay. They are active in their County Farm Bureau as they lead the Berkeley County YF&R Committee and Nicki serves as Women's Committee Co-Chair. Shiloah works in Civil Projects at Santee Cooper and surveys for landholders in Berkeley County. Nicki owns a boutique marketing company and specializes in land and farm real estate sales across South Carolina. They have two children, Kenneth and Ava.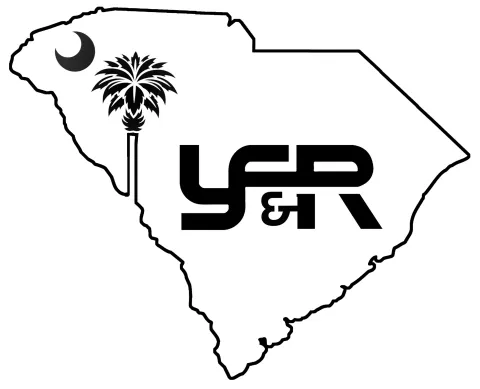 Coastal District
The Harringtons
Madison and Mary Katherine Harrington live in Bamberg County on their 6th generation family farm where they grow cotton and peanuts. Madison also works as a Field Technician for the SC Forestry Commission and Mary Katherine is an Ag Risk Consultant for Silveus Southeast Crop Insurance Company. They have one son named James Baker (JB).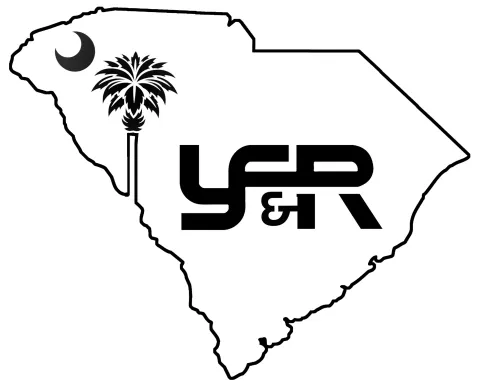 AFBF Representatives
Guy & Cameron Ramsey
Guy and Cameron are newly appointed to the AFBF YF&R Committee. They live in York, SC.