AITC Monthly Book
Get fresh content for your class every month
Ag-curate books sent straight to you
Sponsored by Ag in the Classroom and the SC Farm Bureau Women's Leadership Committee, Monthly Book is a literacy outreach program for anyone looking for a valid ag-related resource to utilize in a classroom. Every month, a new book will be available for purchase with accompanying activities that are aligned with SC State Standards. Target age groups will vary, however, many of the activities can be adapted for age appropriateness. 
Books are available for $6 each, while supplies last. Want to guarantee the receipt of a book each month? Subscribe for the year at only $72! Not interested in purchasing the book? Download the lesson plan for FREE!
Make your selection from the drop down menus below. 
South Carolina Residents  
Non-South Carolina Residents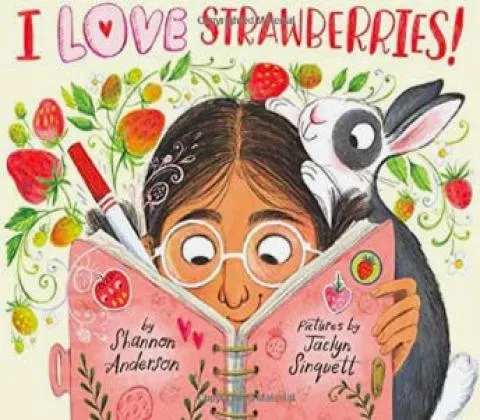 March 2023
I Love Strawberries
Jolie is head over heels for strawberries. She is determined to grow her own strawberries and help others experience and love strawberries too! Jolie has to work hard to prove to her parents that she can handle such a great task.
Lesson Plan
Monthly Book Archives
Check out the past Monthly Books
Archives