Join
Anyone can join South Carolina Farm Bureau - it's easy.
If you value locally grown food and fiber, family farmers, or rural communities, it's important to become a Farm Bureau member!
SC Farm Bureau is the largest grassroots agricultural network in the state. Support this life-giving and life-sustaining agricultural industry by becoming a member.
We promote agricultural interest and strive to optimize the lives of those involved in agriculture, while being respectful to the needs and concerns of all citizens of the state. 
Join Now
Want to become a member for the first time?
Renew Your Membership
Has your membership expired? If you have ever been a member or had certain Farm Bureau insurance products, we already have a membership number for you. All you have to do is renew!
A membership # already exists if you have ever had any of the following Farm Bureau Insurance policies: Auto, Home, Farm, Watercraft, High-Value Items. Please do not create a new membership. Renew Today!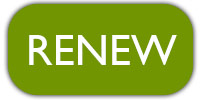 Pay Membership Dues
Keep your membership active and pay your dues. You can also print your memberhsip card and set up Auto Pay.