The Faces of Farm Bureau
South Carolina is home to more than 26,900 farmers who keep 4.8 million acres of farmland alive and growing – everything from tomatoes, turnips, and okra to butter beans and collard greens. We celebrate our farmers, their hard work, and contributions to our communities, but you don't have to be a farmer to be a member. Our members share a united voice, but they vary in age, occupation, and what areas of food and farming they're passionate about.
Promoting the Future of Food and Farming 
If you care about where your food comes from, how it's grown, and who does the growing, we welcome your ideas, energy, and your membership. We're in this together to ensure the future of the family farms, food, and rural lands we love. 
Take a minute to meet a few of our leading voices at SCFB. We're proud of our members and what our collective efforts at SCFB mean to them.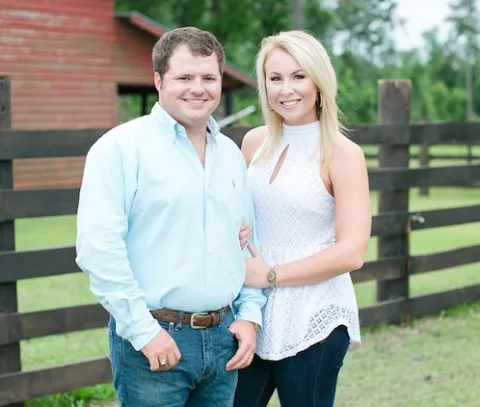 Horry County
Spencer and Lauren Evans
Spencer and Lauren are from Horry-Conway and enjoy being active in SCFB Young Farmers and Ranchers. At the 2018 YF&R Conference, the county won largest YF&R delegation in the state.

They have a produce operation growing fruits and vegetables for local sale. The farm was recently GAP certified, opening up many markets for business. Spencer has a row crop background and Lauren grew up on her family's cattle operation.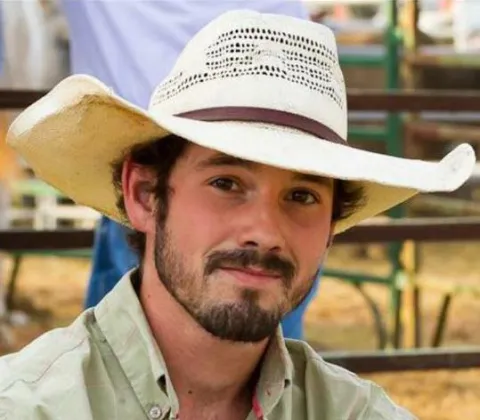 Marion County
Thomas Jones
Thomas Jones has been operating his own cattle business, Spear T Cattle, LLC, for five years. He has a stocker operation on family land in Marion County. Thomas has goals to expand his cattle business, knowing it'll take patience and hard work.

Farm Bureau has helped him reach his goals and have his voice heard. As part of the State Young Farmers and Ranchers Committee, Thomas has gained a strong network of friends and support through difficult times.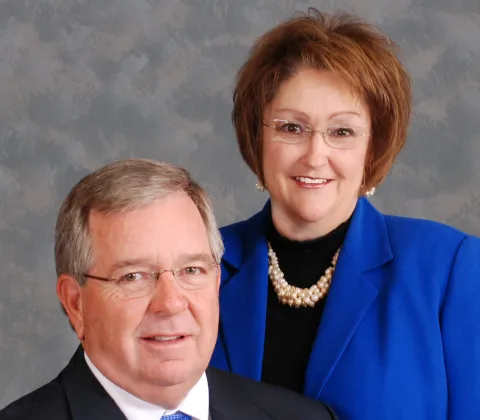 Calhoun County
Mike and Kristi Shirer
Kristi and Mike are fifth generation family farmers in Calhoun County. Mike was raised on the farm, and Kristi had no farm experience until she met Mike. Over the years, their family farm has included everything from hogs to thoroughbred horses to cotton and hay. Kristi and Mike hope to pass the farm on to their sons and grandchildren.

SCFB has given the Shirers the opportunity to promote agriculture and ag education through the state and nation. They were the 2014 recipients of the SCFB Distinguished Service Award.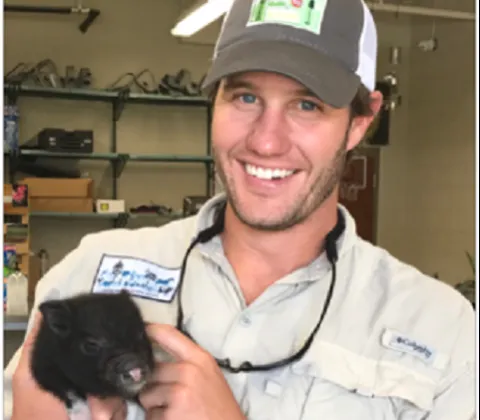 Charleston County
Zack Snipes
Zack Snipes has loved farming since he was just a kid. He now works for the Clemson Cooperative Extension Service in the Lowcountry advising fruit and vegetable growers on best farming practices.

He also serves as the chair of the Charleston County Young Farmers and Ranchers Committee. Zack is passionate about supporting local farms and food. He hopes to play an instrumental role in keeping existing farms relevant and helping develop new farms and farmers.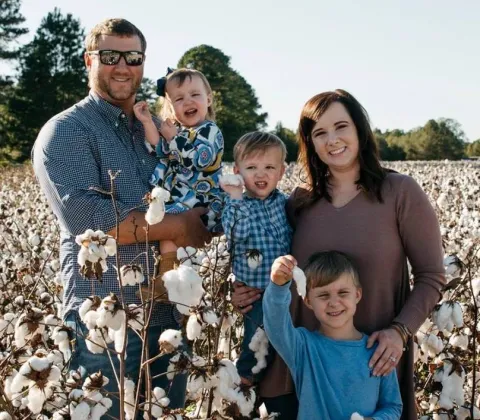 Darlington County
Ty and Tracy Woodard
Ty and Tracy Woodard live on Woodard Family Farm in Darlington where they grow cotton, corn, soybeans, peanuts, and beef cattle. Ty is passionate about his family's legacy in agriculture. For the Woodards, farming is rewarding because it means stewarding the land and animals that feed their family and the world.

Ty and Tracy love Farm Bureau because it connects them to others who are also passionate about agriculture, and they have many opportunities to grow, learn, and improve agriculture in South Carolina.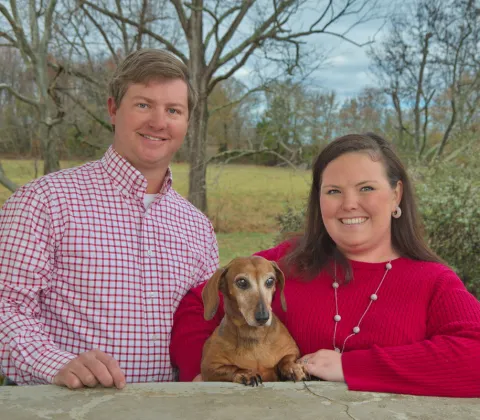 Spartanburg County
Whitney and Lynne Farr
Whitney and Lynne are first-year committee members for the American Farm Bureau Young Farmers & Ranchers Committee. The Farr's raise hay and beef cattle.

Lynne is active in her County YF&R Women's Committee and Whitney is serving a 4-year term on the Spartanburg County Council.