Farms Coming to a School Near You!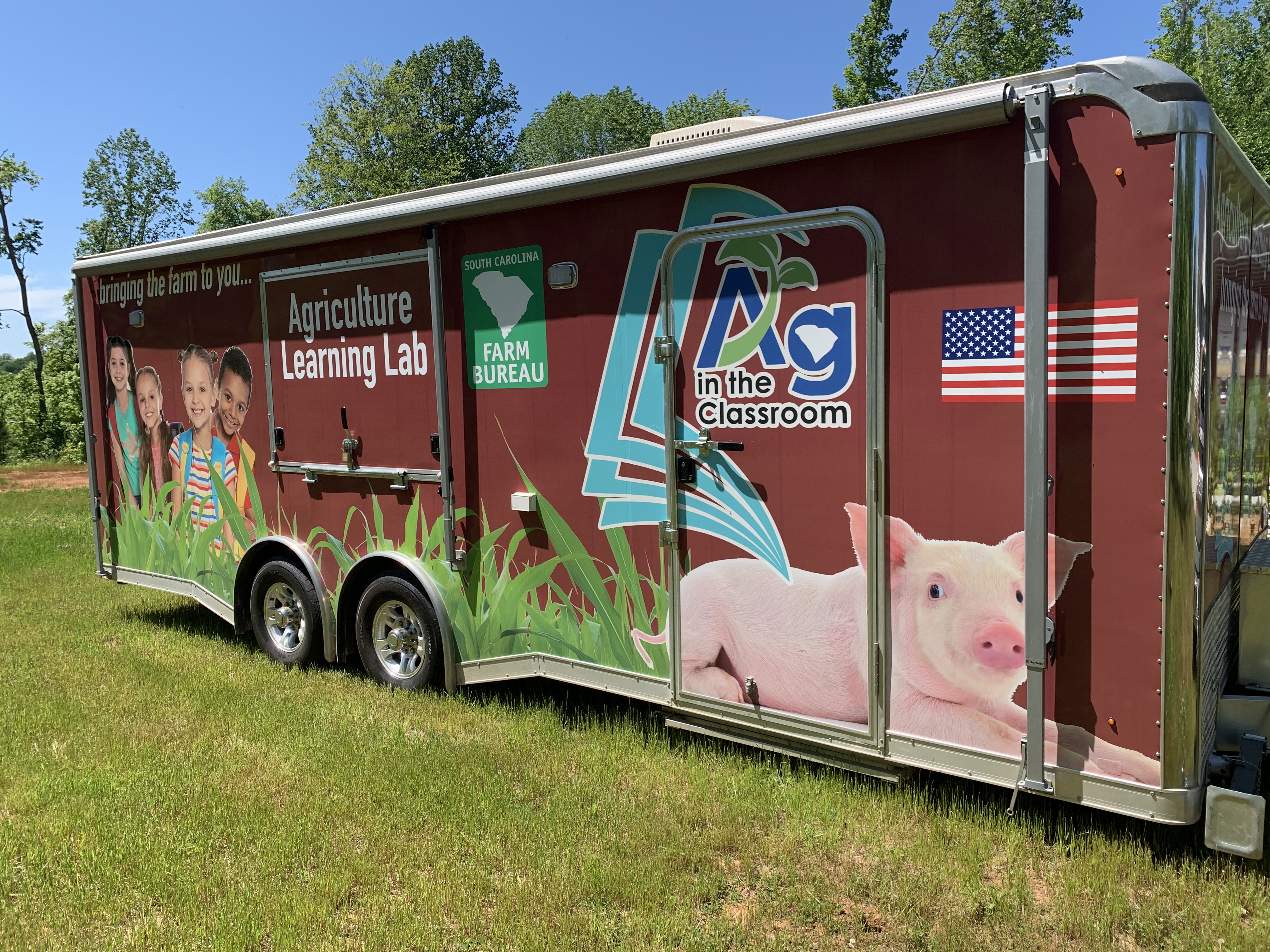 SC Ag in the Classroom is proud to introduce the Ag Learning Lab, an educational experience that brings the farm to school. Students in grades K-8 who visit the lab will learn about important South Carolina commodities and how many of them go from the field to their plate. The lessons are aligned to state learning standards, so students are able to apply math, science, English and social studies principles to agriculture. Students will see first-hand the importance of agriculture in providing food, fuel and fiber.
The Ag Learning Lab will be able to accommodate 5-8 elementary or middle school classes per day, and will cost $400 to reserve. An AITC certified teacher will accompany the trailer to educate students through hands-on learning experiments. If a school's population is at least 60% free/reduced lunch and the school is within Duke Energy's SC service territory, the school will be able to apply for a scholarship, made possible through a grant from the Duke Energy Foundation.