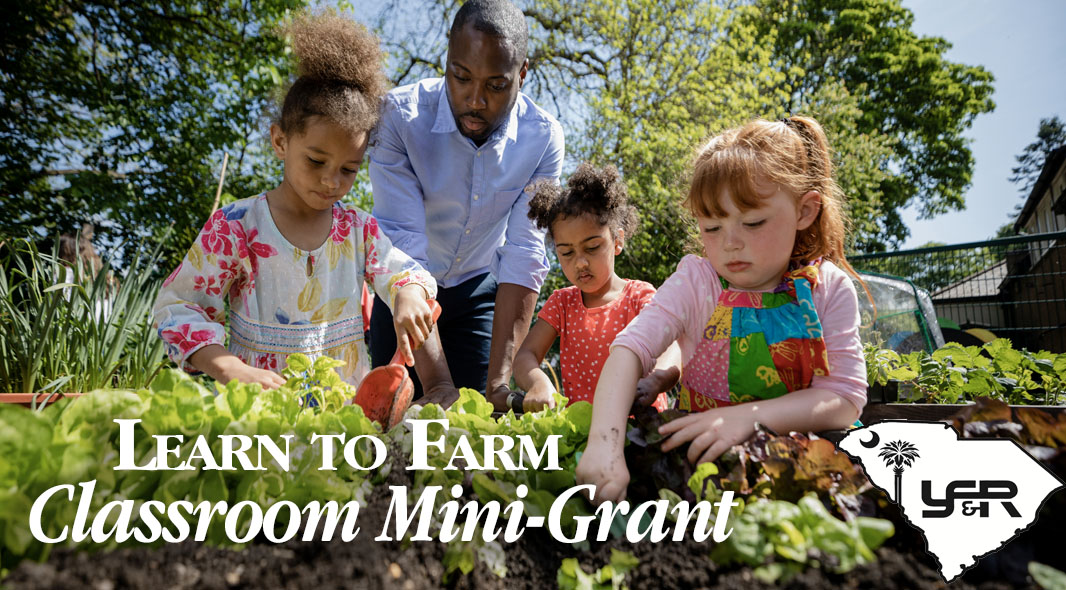 Today's students are more removed from agriculture than ever before. To help the next generation of consumers learn that  agriculture is an integral part of our everyday environment and that farming is exciting and important, the SC Farm Bureau Young Farmer and Rancher program offers a Learn-to-Farm classroom mini-grant program for teachers in public and private schools. 
The mini-grant program provides a $500 mini-grant to a school in each of the four South Carolina Farm Bureau districts for teachers who qualify through an application process.
Teachers must design a project that includes production agriculture crops and/or activities related to successfully growing and producing food or fiber (in-person and virtual projects accepted). Examples: wheat, corn, oats, peanuts, cotton, fruits, vegetables, honey bees, composting, vermiculture, soil nutrition, among other effective farming practices. Goals and objectives must be clearly stated and measurable, and the project must directly involve their students.
The project must be advised by a county Farm Bureau volunteer leader, and mini-grant recipients will be in communication with a state YF&R committee member throughout the process. If you do not have a Farm Bureau representative, we will find someone who can work with you to support you along the way if needed. 
Deadline to apply is August 1, 2023. 
For questions, please contact Heather Barberio at 803.936.4245 or hbarberio@scfb.org.