Deals & Discounts
Membership in South Carolina Farm Bureau is your key to savings. Save on insurance, automobiles, farm equipment, travel and a whole lot more. It doesn't cost to be a member, it pays! 
Be sure to review the instructions associated with each discount to understand how to redeem the discount. New benefits are being added all the time so make sure you check back to explore our growing list.
Check out our Discount Marketplace!
The SC Farm Bureau Discount Marketplace, hosted by BenefitHub, provides members online access to discounts, rewards and perks on thousands of brands you know and love. 
Click here for instructions on how to use the Discount Marketplace or click the icon below to log in and shop.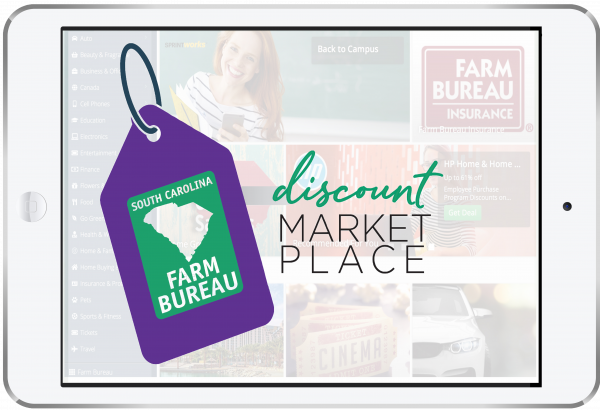 Not a member yet? Click here to join and receive access to membership discounts.
Farm & Business Supplies 
Farm Equipment 
Financial Services 
Health & Wellness
Home & Family 
Homegrown Savings
Travel & Leisure