Advocacy
We generate solutions for our most challenging agriculture issues.
Take Action
Advance Ag
We use your food and farming insights to create a strategic pro-ag policy plan.
Where We Stand
Today's Most Pressing Issues
We listen to our member's concerns, challenges, and ideas, and we bring those issues to life for lawmakers in SC and DC. We also encourage our members and the larger community to be active participants in all areas of government – through voting, grassroots initiatives, engaging neighbors in conversation, serving on action committees, or serving as an elected official. Here are some of the most pressing issues our members face this year. 
Agriculture ponds are vital tools to the farming operation and added regulations would put a severe strain on farmers.
Agriculture Water Use
We all know crops need water to grow. Sound science should guide water policy decision making so our farms can flourish today and in the future.
Learn more about where we stand on these issues.
Ag Touches Everyone
Agribusiness is South Carolina's largest economic sector, contributing nearly $42 billion and over 200,000 jobs to the state's economy.
Food & Farm Facts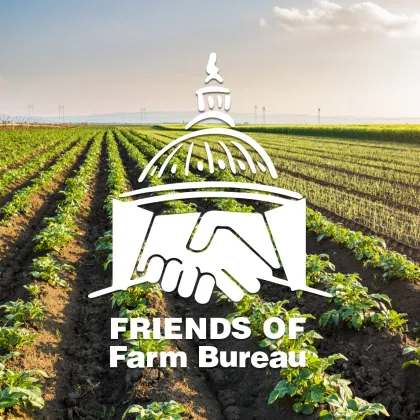 Political Action Committee
Friends of Farm Bureau
Work with us to promote pro-ag candidates for the South Carolina General Assembly.
Why Contribute?