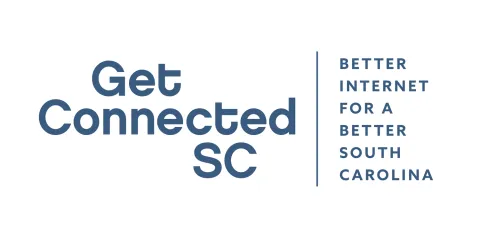 The South Carolina Office of Regulatory Staff's Broadband Office and the South Carolina Department of Administration's (Admin) Digital Equity Office (SCDEO) have launched the Get Connected SC campaign designed to identify the areas of greatest Internet need in our state, invest in broadband infrastructure in those areas and provide support services to make that transformation possible for every home, business and community in South Carolina.
ORS and Admin are hosting events around the state to gather with people in the communities to listen and gain an understanding of exactly how and where improved internet service can impact lives. The tour will cover 26 cities and towns. Each event will last no more than an hour and refreshments will be served. Click the link below for more information and to register at an event close to you:
Tuesday, April 25
Marion County Administrative Building
Tuesday, May 2
Harvin Clarendon County Library, Manning
Wednesday, May 3
Arts Center of Greenwood Calhoun Mays Reception Hall
Tuesday, May 9
Continuum Community Center
Even if you can't attend a meeting, you can still help shape the decision-making process by completing the Better-Internet Survey designed to pinpoint internet access availability, barriers to use and other concerns around internet use, down to a specific household level. Click the button below to participate in the survey.
Back to Newsroom