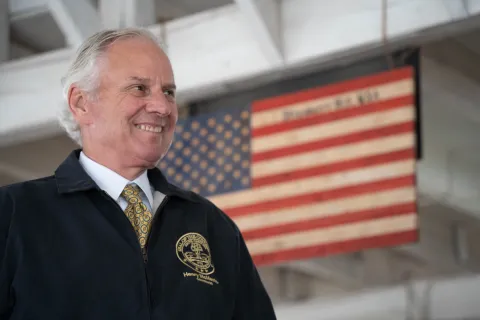 Governor Henry McMaster and South Carolina Agriculture Commissioner Hugh Weathers toured Cooley Farms yesterday in Chesnee, then hosted a farmers forum with agricultural leaders from across the state. SCFB President Harry Ott participated in the forum.
The Governor toured the farm's peach shed and had the opportunity to learn the history behind the farm and store operations. The Cooleys also shared insight into the agritourism enterprise on the farm that draws visitors from across the state. The tour also included a view of the strawberry fields.
The afternoon ended with the farmers forum. Here, the Governor and Commissioner took questions from the audience and listened to the issues farmers are facing and how the state can better serve the agriculture community. Over 50 agriculture leaders from all across South Carolina were in attendance for the discussion. 
"We always need to be sure we have farmers and farmland," said Governor McMaster. "Because without both the state cannot succeed and neither can the country. So it is of great interest to do what we can to support farmers in our state."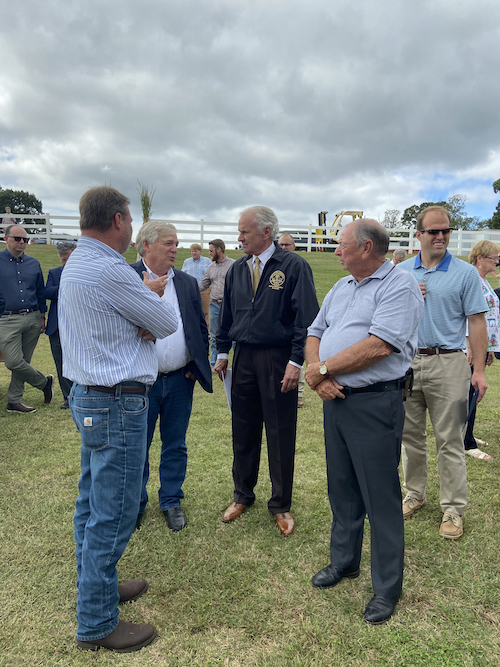 "Agriculture has a longstanding history as the backbone of the South Carolina economy and we're so thankful to have a partner in Governor McMaster to help us continue this important tradition," said SCFB President Harry Ott.
The forum closed with Governor McMaster presenting a proclamation to James Cooley for South Carolina Farmers Day on October 12th in alignment with National Farmers Day.
Back to Newsroom