Beaufort County 
Beaufort County Farm Bureau had their first ever Membership Appreciation Day and Thank You to First Responders Day on Friday, June 29th. Members, non-members, all first responders and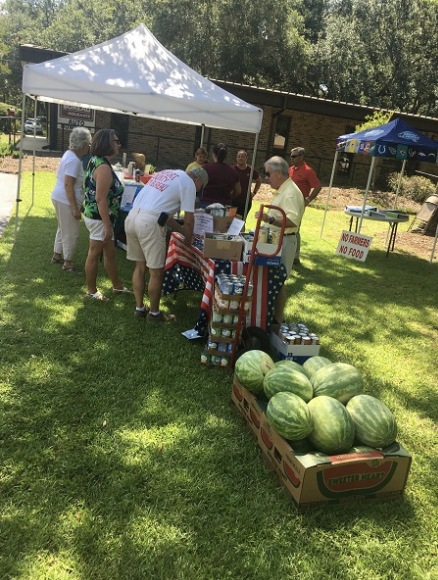 legislators were all invited to attend. Members served BBQ, hot dogs, chips, cookies and watermelon. For the kids in attendance, we had a coloring contest, Farm Bureau Insurance tattoos and face painting. There was also a membership table with different drawings for people to enter and freebies for people to take. The YF&R hosted a can food drive for Help of Beaufort and we also hosted a blood drive for OneBlood. Both the can food drive and blood donations exceeded the goals that were set for the events. We were even able to work with the local Ford dealership to have an F-150 on display to remind members of the $500 rebate to purchase a new Ford vehicle. Nearly 200 people were in attendance and two new members were signed.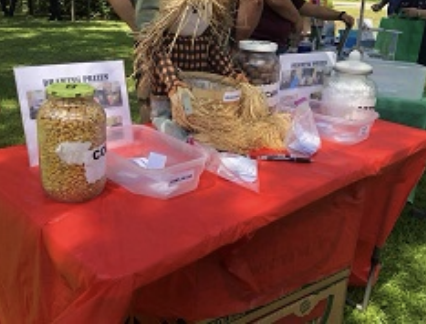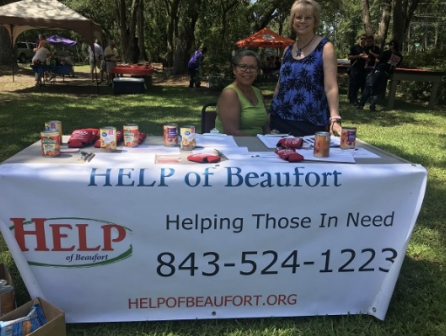 Chesterfield County 
Chesterfield County had four ladies attend the Women's Central District Meeting on April 17 at Fort Lawn. The county gave $600 toward purchasing a golf cart for the Palmetto Palate.
Edgefield County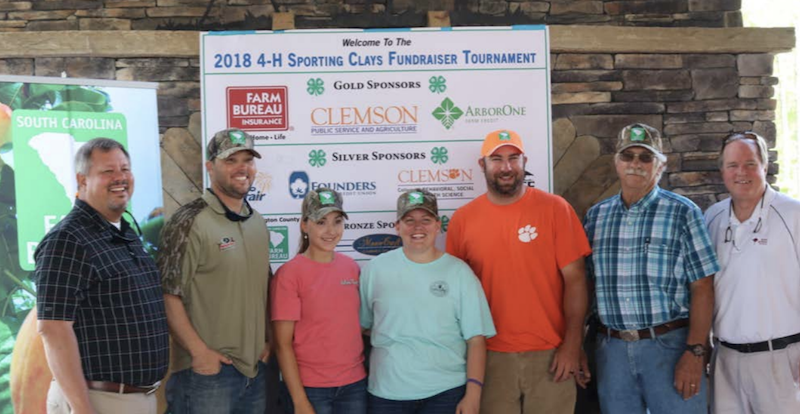 On Friday, June 1st 2018, Christopher Derrick led a team for Edgefield County Farm Bureau that participated in this year's 4-H Clay Sporting Fundraiser event. Three team members won 3rd place. The event was held at the National Wild Turkey Federation's Palmetto Shooting Complex in Edgefield, SC. This was a great opportunity for the county Farm Bureau leaders to represent Edgefield County Farm Bureau as well as socialize with many of the other supporters of the 4-H program. Also pictured is our county manager, George Winn, county president, Bill Smith and agent, Bill Molony. 
Florence County 
Florence County Farm Bureau Women's Committee prepared lunch for the teachers attending the institute in Florence. Mr. Jeff Murrie, a teacher at Briggs Elementary School, talked about The Farm at Briggs, ag education school curriculum and the observation beehive in his classroom. The teachers were very appreciative. They enjoyed the food, the information, and Lynches River County Park in Florence.
Greenville County 
Three women from Greenville County attended the Piedmont District Women's Meeting on April 12th.
On April 14th, ten women attended a spring farm tour at Pecan Dale Farmstead, where they learned about maximizing land potential and being a good steward of the land. Photos of the tour are on the Greenville County Farm Bureau Women's Facebook page.
May 7th was the quarterly Women's Meeting where guest speaker, Chandra Dillard, District 23 House Representative, met with our ladies and spoke about agricultural projects in her district including the Nichol Town Community Garden. She being the longest standing female on the House Ag Committee commended FB on being a big voice in Columbia.
Besides Chandra Dillard, Greenville County had five other contacts with legislators about agricultural related issues, water runoff, animal ordinances, roads and subdivisions. Greenville has board members that work closely with Blue Ridge High School FFA and Woodmont High School FFA throughout the school year. They also plant a garden at West Greenville School and take a calf to a farm day at Glen Brook Elementary. They finished up the year strong with farm and awards days at the high schools.
Greenville County awarded six $1,000 scholarships for 2018. The six winners are: Thomas A Burdette, Allie N. Haynie, Savannah K. Holcombe, Robert W. Hunter, William B. Hunter and Katie C. Tuten.
Greenville had fifteen teachers attend the Ag In the Classroom Institute in Florence.
Greenville is getting ready and is excited about the WLC booth at the TD Saturday Market in downtown Greenville "Booth With A Cause" event on July 14th, with promotional and membership material to hand out along with peaches to taste.
Horry-Conway 
The Horry-Conway and Horry-Loris Farm Bureau offices co-hosted their annual Legislative Thank You event on June 19th at the Trestle in downtown Conway.
Megan Floyd, Women's Committee Chair, attended the National Ag in the Classroom Conference in Portland, ME, June 25th-June 29th. Horry-Conway sponsored two elementary school teachers from Horry County Schools to attend this conference. NAITCO and the Maine Agriculture in the Classroom program held three days of workshops showing Kindergarten through 12th grade teachers how to use agriculture to teach core subjects. It received partial funding for the conference from the U.S. Department of Agriculture's National Institute for Food & Agriculture (USDA/NIFA) In addition, conference participants attended traveling workshops of nearby agribusinesses and research facilities to learn about
aquaculture, artisan cheese making, the beef and dairy industries, among other stops. They also heard from keynote speakers such as Maine Aquaculture Association Executive Director Sebastian Belle, and Maine Agriculture, Conservation and Forestry Commissioner Walter Whitcomb.
Pickens County 
Pickens County held a Spring Farm Tour at two upstate Farms in April: Milky Way Dairy Farm in Starr and Hurricane Creek Farms in Piedmont. 14 people attended this tour, and we hope to have another one in the fall.
We co-hosted, with the Cattlemen's Association, a meeting about Black Vulture permits as a follow-up meeting with the Department of Natural Resources and the USDA. 
Sam Robertson, a loyal committee member, took his tractor to the local elementary school to speak on farming as a vocation.
We are also very proud to have held a legislative banquet to honor our legislators' service. Our legislators – Representative Davey Hiott, Representative Gary Clary, Representative Neal Collins, and Senator Rex Rice – are very dedicated to the agriculture needs and concerns of not only our county, but also the state.
Williamsburg County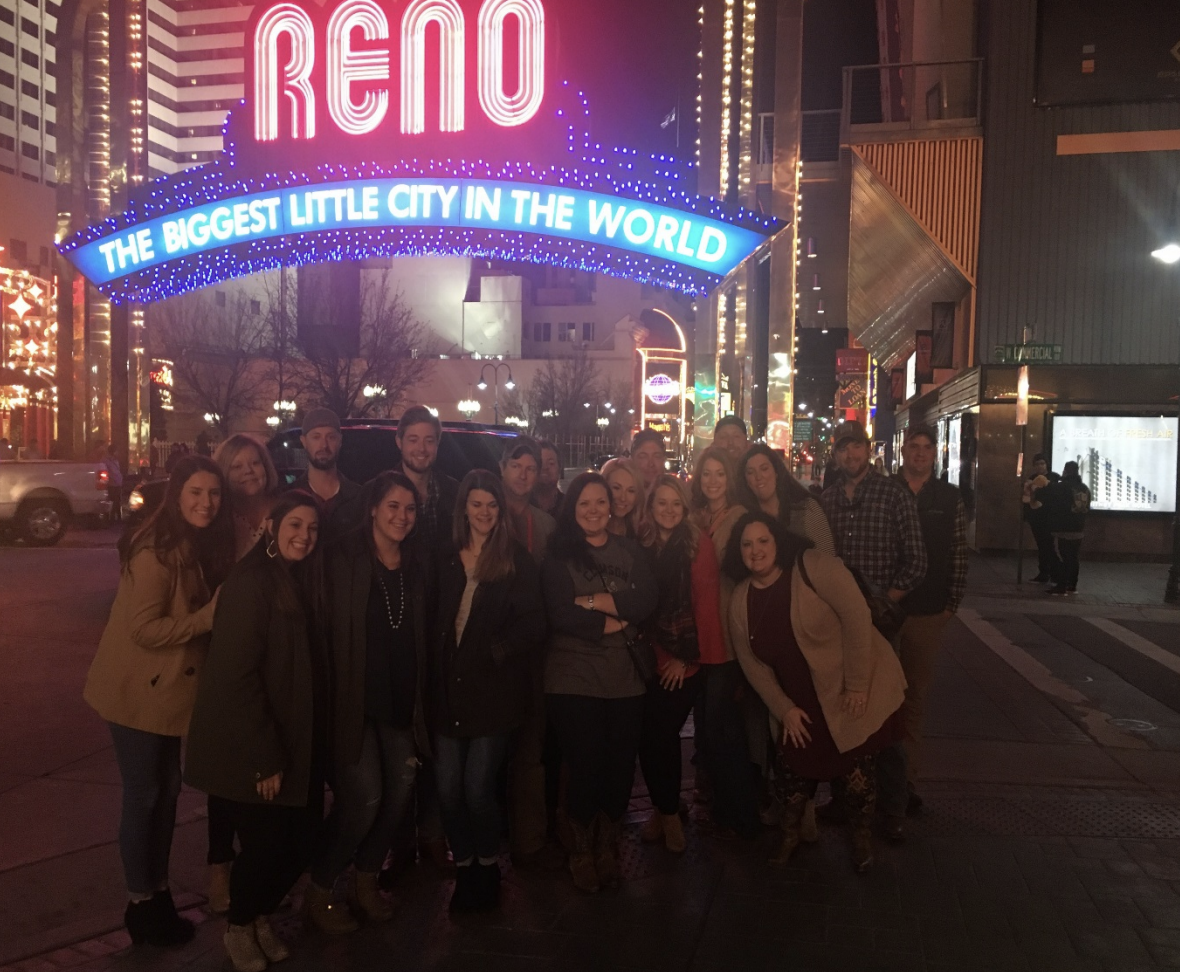 Williamsburg County Farm Bureau Board sponsored Elizabeth Jane Daniel's trip to the National Farm Bureau Young Farmers & Ranchers Conference in Reno in February. Elizabeth Jane is a member of the Clemson Collegiate Farm Bureau Chapter at Clemson University.
County Secretary, Kim McClary, attended the Women's Legislative Appreciation Day at the State House in March and Women's Chair, Peggy Haddock, Secretaries Sarah Hoff and Kim McClary and Cathy and Tommy Britton attended the Pee Dee District Women's Leadership Meeting at Red Bone Alley in Florence.
The Williamsburg County Farm Bureau Board was a sponsor of the Black River 5K, a fundraiser for the Junior Leadership of Williamsburg County. Junior Leadership of Williamsburg County is sponsored by Clemson Extension and Kingstree Hometown Chamber and it educates students about industry, farming, and politics in Williamsburg County and it ends with a tour of Washington, DC.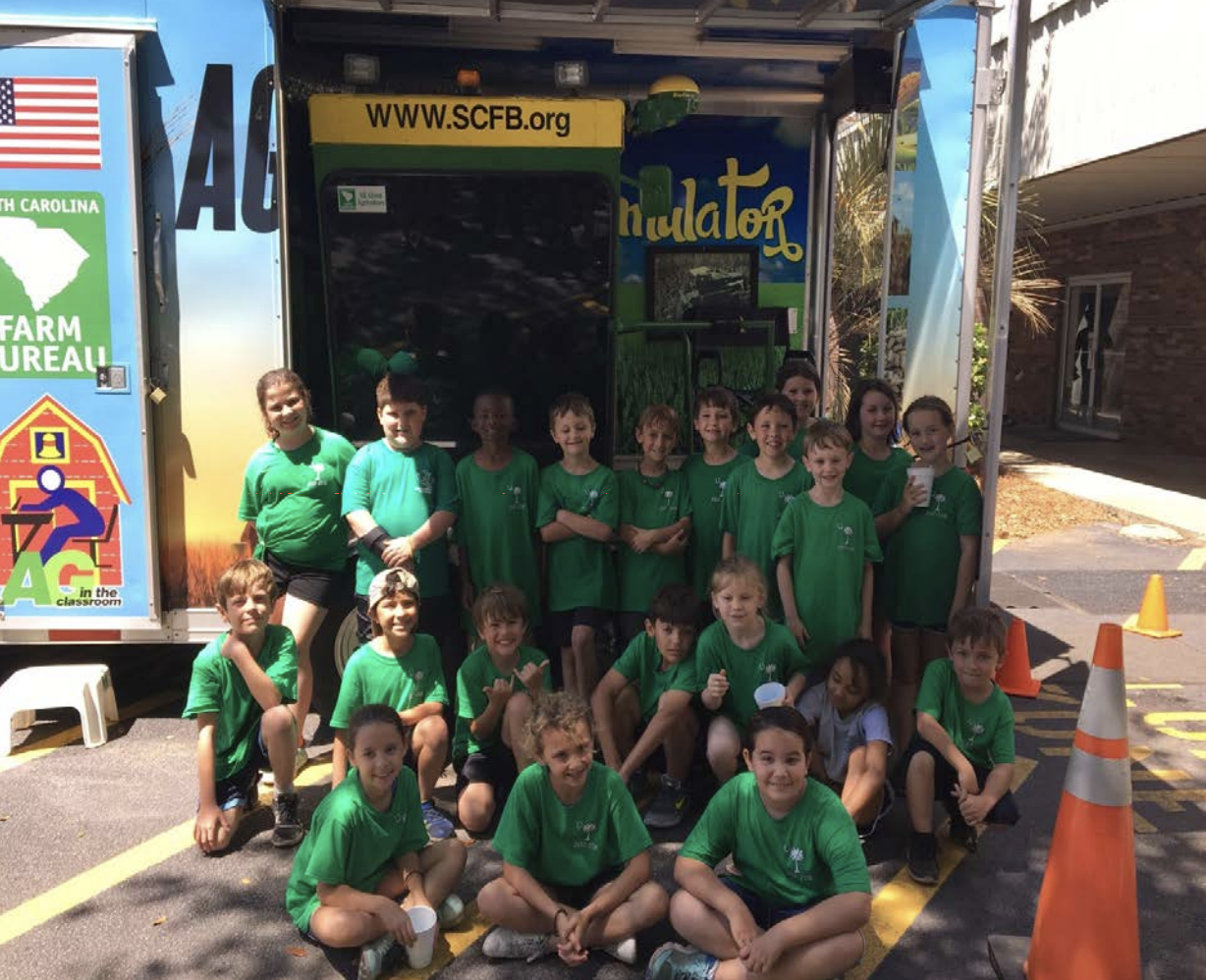 The Ag Simulator was in Williamsburg County in May for Lower School Field Day at Williamsburg Academy and was enjoyed by all. Women's Chair Peggy Haddock, Sarah Hoff, and Kim McClary, county secretaries helped with the event.
At the May Board Meeting, the board had Tiffany Cooks who is running for Williamsburg County Supervisor come and discuss her plans for the county if she were to be elected to office.
York County 
Annie Turney, Helen Myers, Faye Lineberger, Ruth Harper, Tracy Miskelly and Carolyn Boyd attended the Central District Women's meeting at the Wagon Wheel Restaurant in Fort Lawn on April 17. Mrs. Betty Jackson presented at the meeting. Tracy Miskelly talked about her trip to Washington DC. Clint and Carolyn Boyd set up a membership table at the York County Cattlemen's Association meeting
on April 19. Everyone enjoyed a great meal paid for by York County Farm Bureau, and they were able to sign up some new Farm Bureau members. Cassidy Evans from the state office talked to the cattlemen about legislative issues across the state.
Carolyn Boyd participated in a membership webinar call on April 25 with Jessica Cabrera.
On April 28, the York County YF&R hosted the first annual Shoot4Ag, a skeet shoot to benefit the Sara Ann Comer Memorial Scholarship that the group created. In the past, the group has hosted the Run4Ag, a 5K to benefit the scholarship. The change was definitely a LOT of work, but with the help of the community, sponsors, and volunteers, the profit of previous years was more than doubled to over $15,000. Carolyn Boyd set up a membership table at the event and signed up new Farm Bureau members.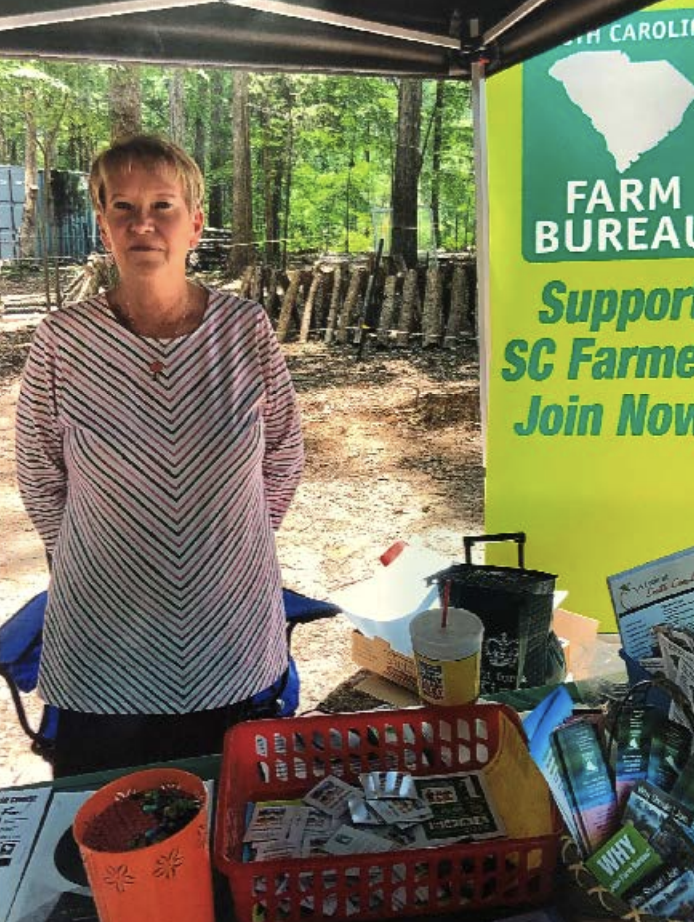 In May, the York County YF&R met and selected two scholarship recipients for the SAC Memorial Scholarship. York County Farm Bureau is proud to announce this year's recipients, Jessica Leigh Killian, daughter of Susan and Bryan Killian of Clover. Jessica will be entering Clemson University this fall and majoring in Animal and Veterinary Science. Kellyn Harper, daughter of Matt and Kelly Harper of Hickory Grove. Kellyn is attending York Technical College and majoring in Business (Horse and Cattle Industry) and Real Estate.
Evelyn Edmunds, Clint Boyd and Carolyn Boyd attended the Clover FFA Awards Banquet on May 18 at Clover High School.
York County Farm Bureau presented strawberry baskets to the York County Council on May 21. The baskets were provided by Black's Peaches and the Bush 'N Vine. Beth White, Dickie Harper and Sam Hall presented the baskets to the members at the County Council Meeting.
Carolyn Boyd set up a membership booth at one of the local farms on Saturday June 9 for the Ag and Art Tour. She provided information about Farm Bureau, including materials on display for children to enjoy and information on the benefits of Farm Bureau membership.
Dickie Harper, President of York County Farm Bureau presented the 2018-2019 York County Farm Bureau Scholarships to the recipients. Charly Hope Crosby, daughter of Christine Keeney of Rock Hill. Charly will be entering her junior year at Clemson University majoring in Wildlife and Fisheries Biology. Madison Claire Lovelace, daughter of Luanne and Donnie Lovelace of Clover. Madison will be entering her third year at Clemson University majoring in Veterinary Sciences.
Back to Newsroom