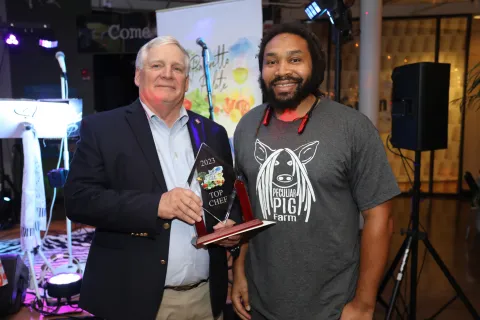 The Palmetto Palate was back again for the 14th year to showcase the best in the South Carolina food scene. Marvin Ross of Peculiar Pig Eats was named the 2023 Top Chef by a panel of judges at the South Carolina Farm Bureau Federation's annual event on Thursday, July 20 at the South Carolina State Museum. Ross was among eleven local chefs and restaurants participating in the event.
Ross led his team to the honors by serving an old-fashioned, Southern feast with all the fixings featuring whole hog BBQ from his homegrown pork, macaroni and cheese, cole slaw, and rice and hash.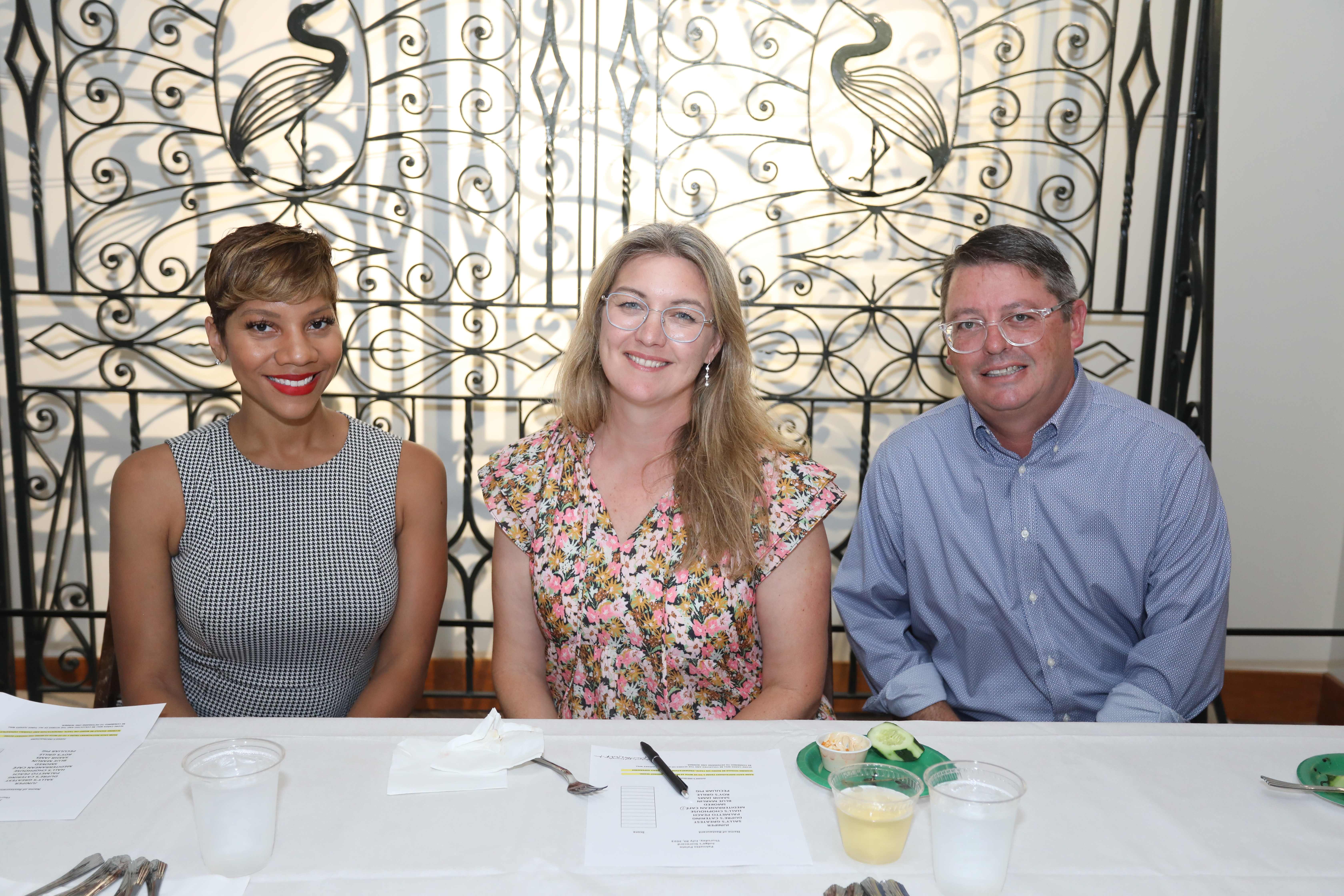 This year's Top Chef was chosen by local celebrity judges: Eva Moore, South Carolina Department of Agriculture Communications Director; Billie Jean Shaw, WIS TV news anchor; and Richard Skipper, Midlands Media Group Director of Sales.
Located in Dorchester, Peculiar Pig Farm raises heritage pigs, cows, goats, ducks, chickens and geese. Marvin and wife Nikki started the farm in 2009 on the same land his grandfather farmed. He takes great pride in being able to continue farming the way his grandfather taught him. The couple farm alongside Marvin's brother Jada who oversees the day-to-day care of the livestock. Peculiar Pig embodies the farm-to-table movement as all the meat used in their catering business is raised on their farm.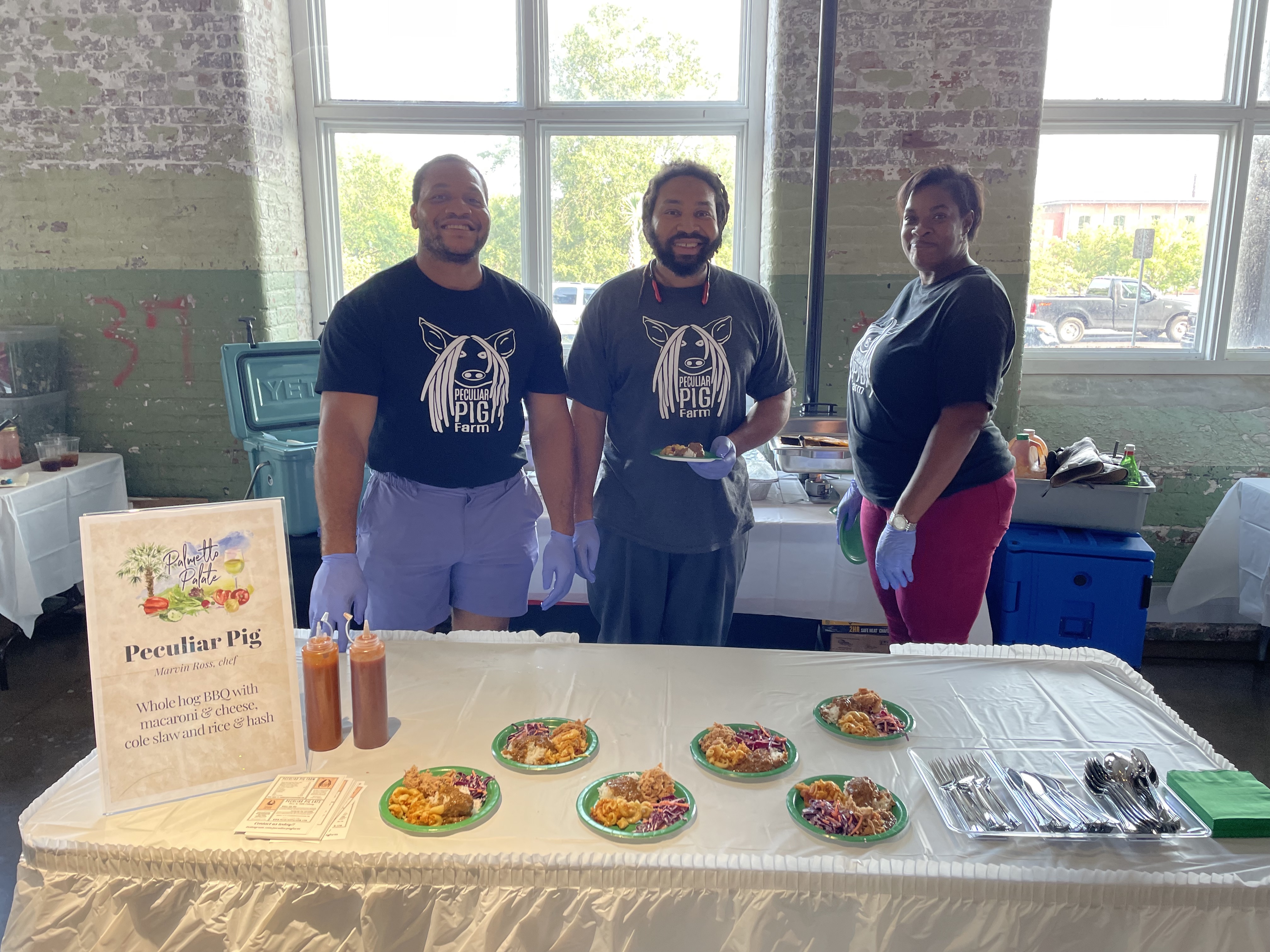 "The Palmetto Palate celebrates local food grown by South Carolina farmers and this year's Top Chef took that idea to the next level because he grows and raises his own ingredients," said Harry Ott, SCFB President. "These are some of the best chefs in the country, and the event and excitement continue to grow each year because of that." 
In addition to the great food, attendees have the chance to bid on items in the silent auction. County Farm Bureaus and other contributors across the state donate items unique to South Carolina, the outdoors, cooking and local artwork. Money raised from this year's event went to support the South Carolina Farm Bureau Land Trust.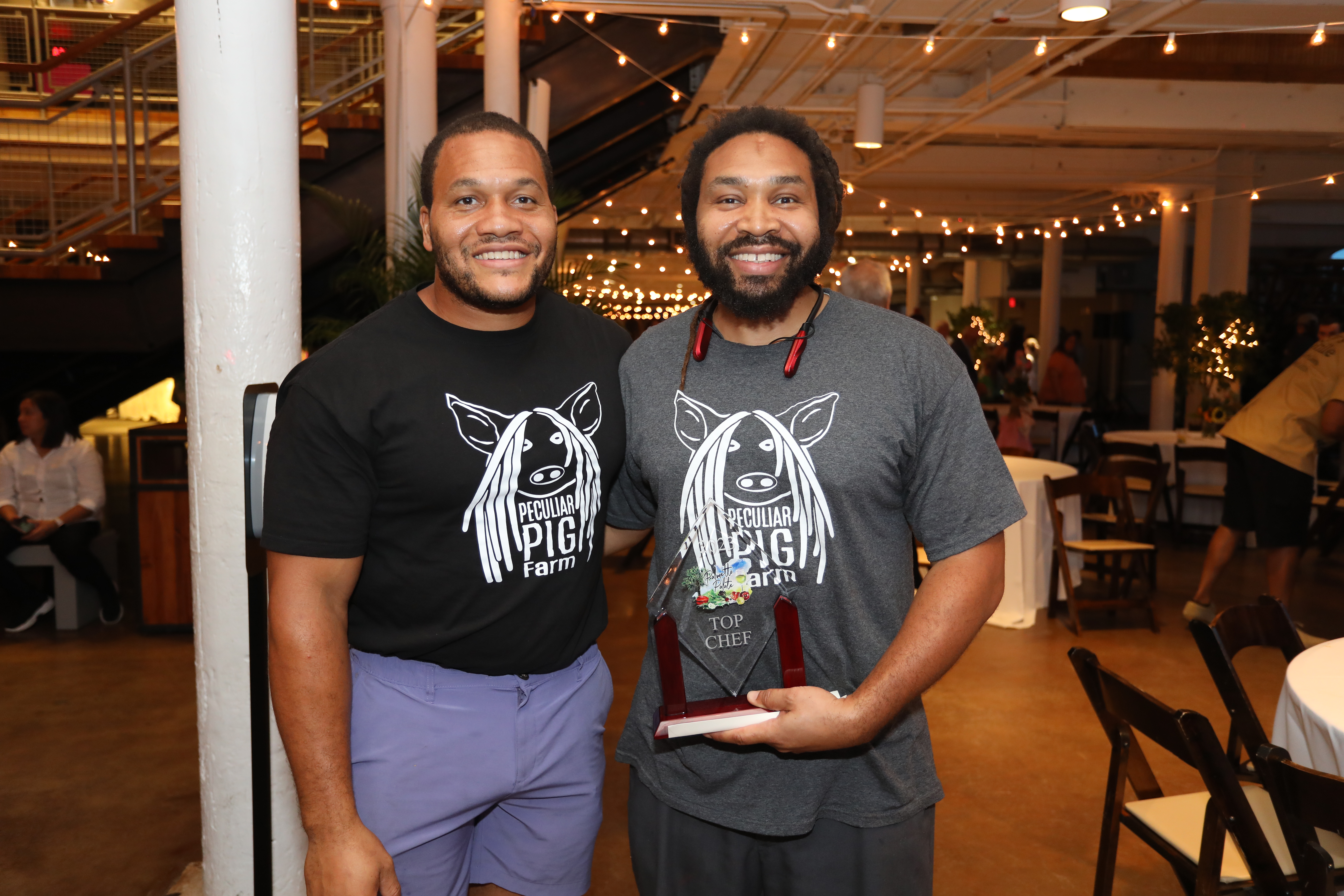 Other chefs who participated were from Blue Marlin, Dupre Catering, Hall's Chophouse, Juniper, Mediterranean Café, Palmetto Peach Catering, Roy's Grille, Sakhar Jams, Sallie's Greatest and Smoked. Sallie's Greatest, Black Tie Bartending, and Azalea Coffee Bar provided drinks for the evening. 
View more photos from the event here. 
Back to Newsroom