Dr. Joel C. Riley, DVM, was inducted into the South Carolina Dairy Hall of Fame on Thursday, May 25 for his major contributions to the dairy industry in South Carolina. The ceremony was held at Clemson University's Madren Conference Center.
Dr. Riley earned a Bachelor of Science in dairy science from Clemson University after which he graduated with his doctorate in veterinary medicine from University of Georgia. He made his career managing Riley Farms Dairy and operating Riley Vet Practice. The Riley Farms Holstein herd was the highest producing dairy herd in South Carolina for nine consecutive years.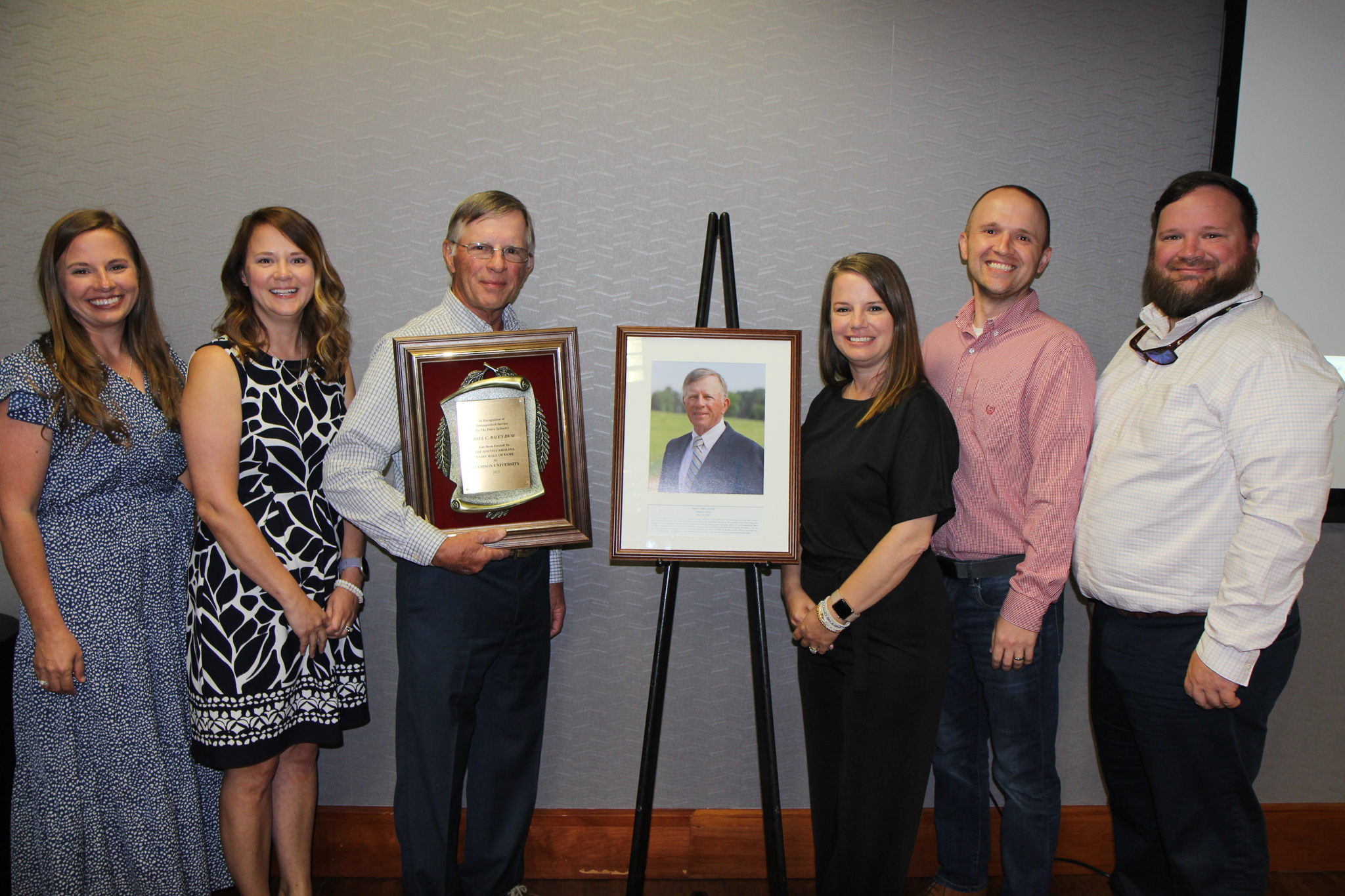 "Perhaps there is not a man with a greater love for the dairy cow and the dairy industry than Dr. Joel C. Riley," said Phil Perry, retired Clemson Extension agent, who presented Riley with the award. "Joel has had and continues to have a huge influence on dairy farm owners, managers, herdsmen, 4-H and FFA youth, and others involved in the dairy industry. He has improved the dairy industry in South Carolina for close to 50 years."
Riley has been very active during his career, engaging in a number of associations and activities relating to his profession. He served as president of both the South Carolina Holstein Association and the Saluda Dairy Herd Improvement Association. He was also the consulting veterinarian to the South Carolina 4-H Dairy Heifer Project. Riley has a true passion for cattle, his clients, 4-H and FFA youth, the dairy industry, and production agriculture.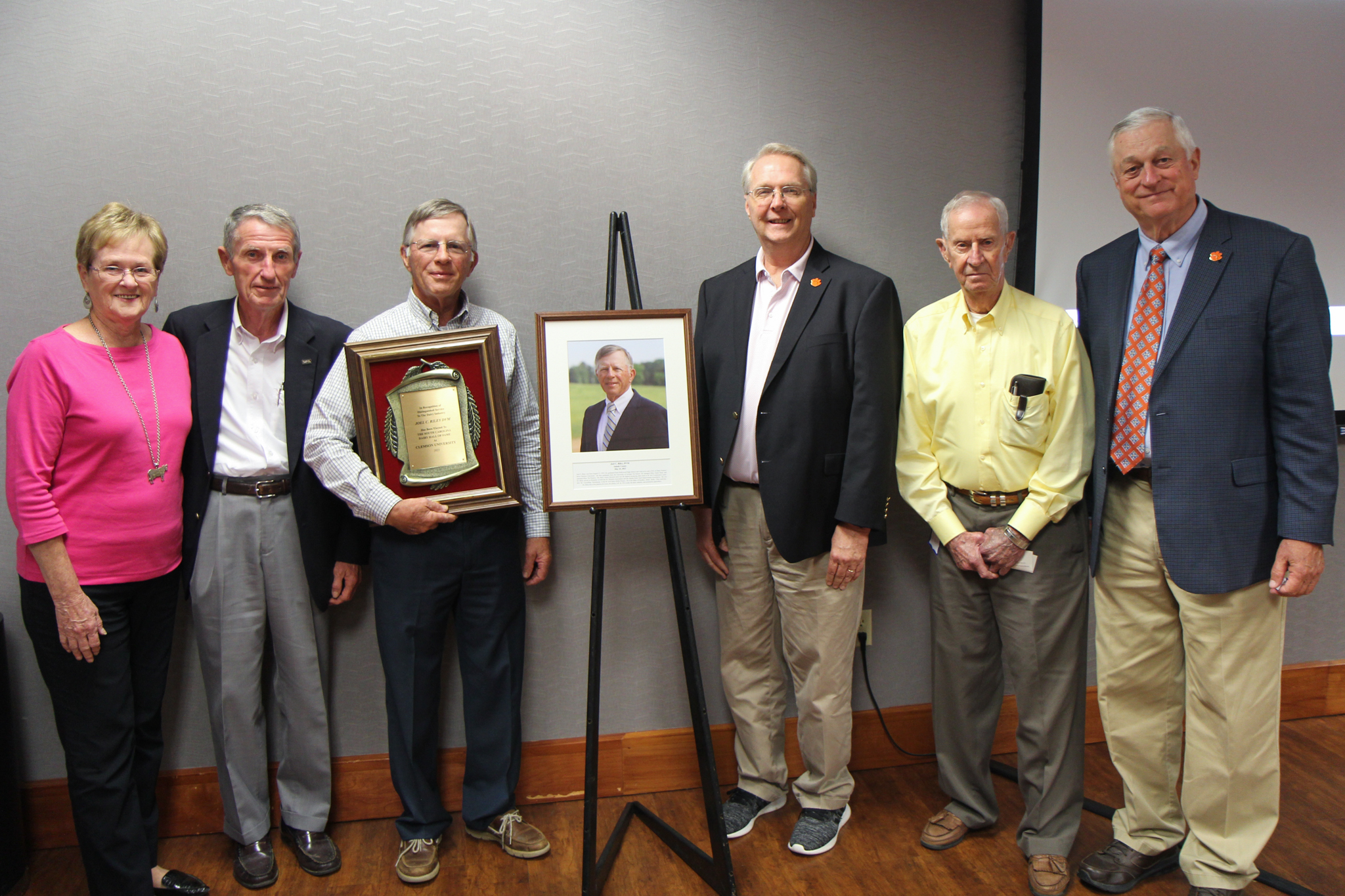 Portraits of all inductees as well as individual biographies are displayed at Clemson University in the Poole Agricultural Building. Riley's father, Frazier D. Riley Sr., was inducted into the South Carolina Dairy Hall of Fame in 2002. Their portraits will hang on the same wall.
The Dairy Hall of Fame, established in 1966, honors dairy farmers, processors, extension agents and educators along with related agri-business professionals for outstanding contributions to the support and advancement of the dairy industry within South Carolina and nation. The Hall of Fame is sponsored by the South Carolina Farm Bureau Federation, Clemson University's College of Agriculture, Forestry and Life Sciences, and many others. This award is financially supported by contributions from South Carolina dairy farmers and those who support the South Carolina Dairy Hall of Fame.   
Back to Newsroom