Aiken, SC – Seventeen rising high school juniors and seniors from across South Carolina recently participated in the South Carolina Farm Bureau Federation's 2019 Youth Leadership Conference in Aiken, SC.
The conference, held at Camp Long June 23-27, allowed students to gain valuable leadership skills and a better understanding of S.C. agriculture. Students were addressed by industry professionals on leadership, team building and goal setting.
"Our Youth Leadership Conference, sponsored by the SCFB Women's Leadership program, allows students to explore opportunities within agriculture while developing their skills to be leaders in the industry," said Elizabeth Wood, SCFB Director of Agricultural Literacy, Women and Youth Programs.
The conference operates on a two-year curriculum cycle where students learn about agricultural marketing and promotion one year and about government relations and agricultural advocacy the next. This year's conference focused on marketing agricultural commodities in South Carolina.
2019 SCFB Youth Ambassador Hunter Dove said, "Youth Leadership Conference is a great way to meet people from all across South Carolina who share a passion for agriculture. We were able to build leadership skills while expanding our network and agricultural knowledge."
Participants spent a day touring the Midlands, including stops at Walther Farms, Yon Family Farms and the National Wild Turkey Federation. The Aiken and Lexington County Young Farmers and Ranchers also hosted an Ag Olympics competition.
"South Carolina's agricultural industry is a vital part of the state's economy," said Harry Ott, SCFB President. "Inviting youth to take part in and learn about opportunities available to them within the agriculture industry is an important step in advocating for the future of agriculture and giving them the confidence to have a voice in today's issues."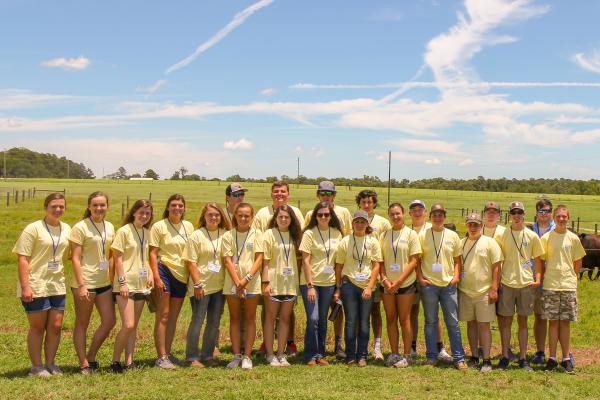 Back to Newsroom