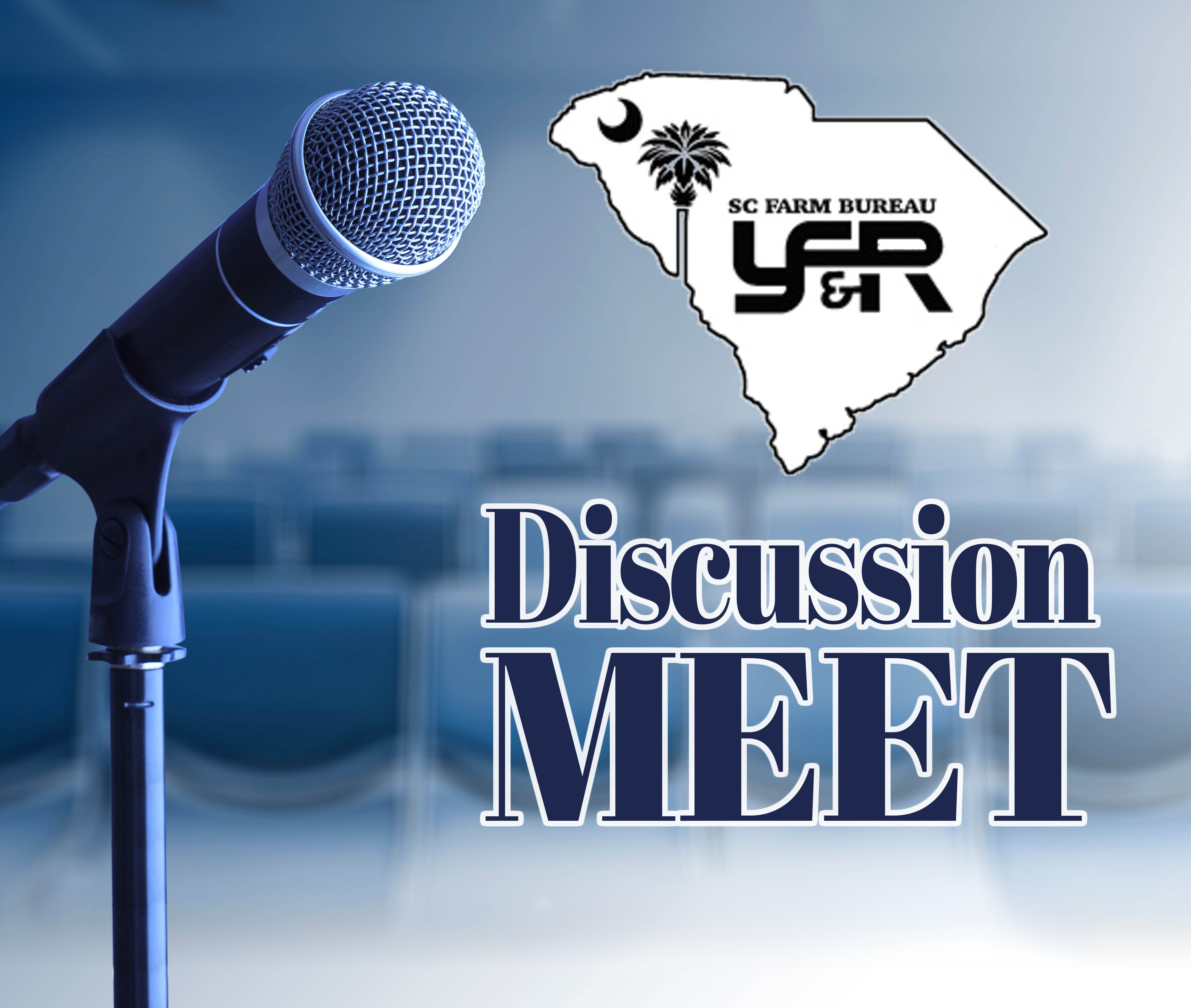 The YF&R Discussion Meet is an annual competitive leadership development opportunity in which participants build basic discussion skills, develop a keen understanding of important agricultural issues and explore how groups can pool knowledge to reach consensus and solve problems. The competition is designed to simulate a committee meeting where discussion and active participation are expected from each participant.
Competitors are evaluated on an exchange of ideas and information on a pre-determined topic. A successful participant is a productive thinker rather than an emotional persuader. He/she will assist the group in creating ways to implement the solutions discussed and highlight Farm Bureau's involvement in those actions/steps.
This competition is open to any Farm Bureau member between the ages of 18-35 that is actively engaged in agriculture.
Contest Format
Participants prepare thoughtful responses to questions that are provided in advance. On the day of the competition, participants take part in one round of discussion with 4-6 competitors before judges and an audience. Four participants will advance to the final round.
Participants are judged on Problem Solving, Analysis of Topic, Cooperative Attitude, Delivery, Opening Statement and Closing Statement.
The Discussion Meet is intended to simulate a committee meeting and building consensus and problem solving is very important to this competition.
The winner and runner up will be determined by the judges after the final round. All competitors will be recognized during the Awards Program on Friday evening at the SCFB Annual Convention.
2023 Discussion Meet Questions  
2023 Sample Application - Applicants must complete the entry form in the online application platform. Emailed or mailed applications will not be accepted. 
Discussion Meet Competition Rubric 
Discussion Meet Training Series
This series will have everything you need to prepare to compete in the 2023 Young Farmers and Ranchers Discussion Meet competition held at the SCFB Annual Meeting in December. Join the SCFB YF&R team and guest speakers to learn more about the 2023 YF&R Discussion Meet topics.
To view the 2023 Discussion Meet Training Call recordings and resources packets, join the "SCFB Young Farmers & Ranchers Facebook Group."
The American Farm Bureau YF&R Committee will also host Zoom trainings to help competitions prepare for the state and national competition. Training dates, topics, and registration links are below. 
Information on our Tactical Trainings coming soon! 
2022 Discussion Meet Winner -
Sally Harrison, Saluda County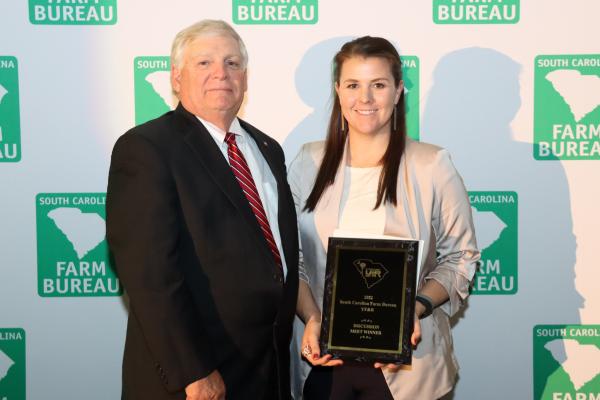 Discussion Meet prizes are sponsored in part by the SC Farm Bureau Federation and Southern Farm Bureau Life Insurance Company.