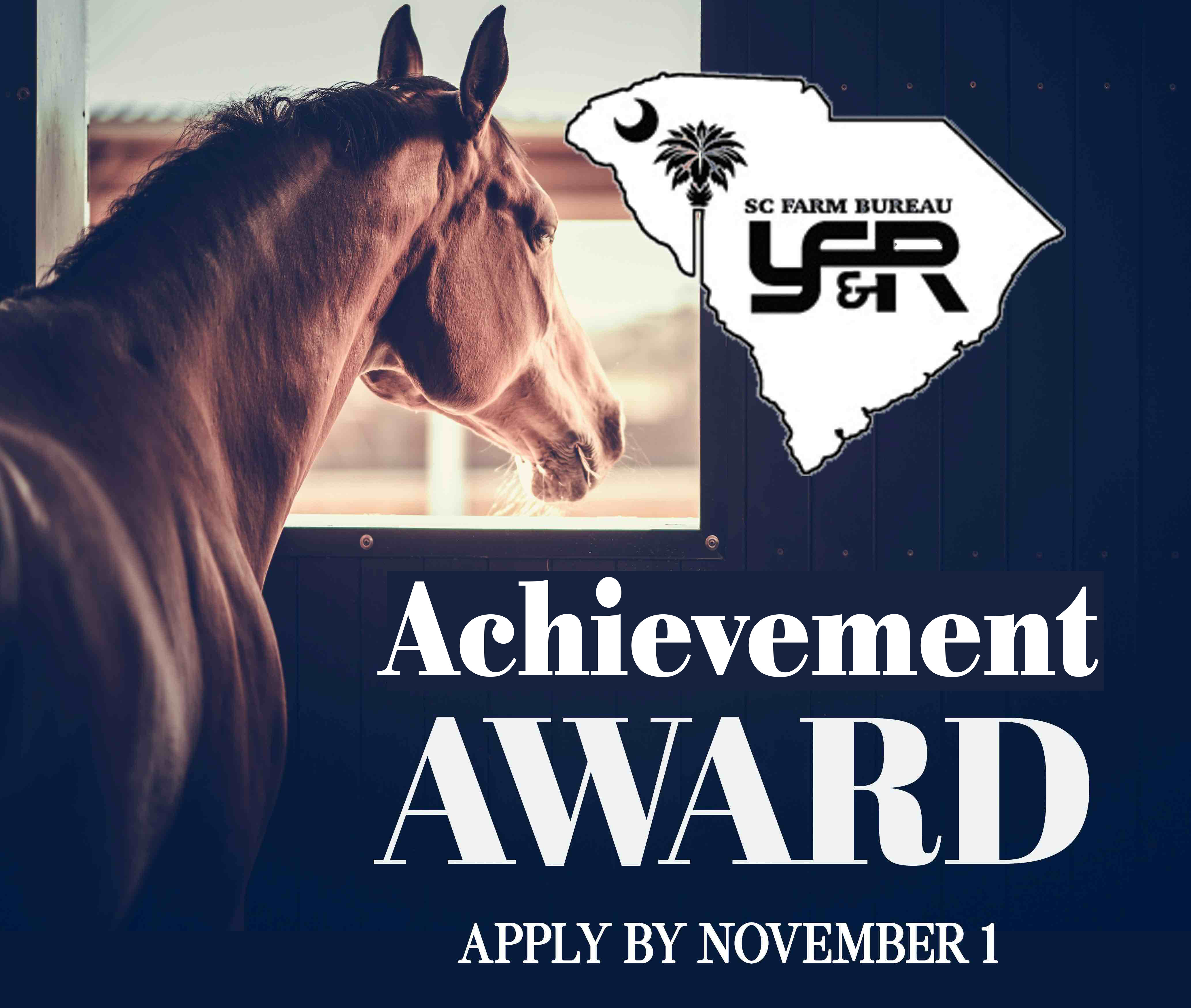 Who?
For individuals or married couples actively engaged in farming and/or ranching, with the majority of income coming from production agriculture.
What?
The Achievement Award acknowledges success in agricultural production and leadership achievement. Competitors are judged on the growth and financial progress of their farm or ranch, as well as their Farm Bureau and community leadership. 
Win!
A NEW FORD PICKUP TRUCK & More!
*Winner will receive $33,750 to apply to the purchase of the Ford truck of his/her choice compliments of the Southern Farm Bureau Casualty Insurance Company.
In addition to the truck, the winners will also represent South Carolina Farm Bureau at the following (depending on event status):
The American Farm Bureau FUSION Conference
The American Farm Bureau Annual Meeting 
AA FINALISTS
The top three scoring written applications will be named state finalists and will host a panel of judges with an interview and tour of their farm operation.
Each finalist receives a $1,000 cash prize.

Achievement Award prizes are sponsored in part by the SC Farm Bureau Federation and Southern Farm Bureau Casualty Insurance Company.
How to Apply
Achievement Award Eligibility & Guidelines
Online Application Instructions
Application deadline extended to November 14, 2022. 
2022 Achievement Award Winner -
Rachel Sharp - Allendale County