Aiken
Aiken County Farm Bureau awarded local students $4,000 in scholarships.
Ashley L. Stone was awarded The Trent Hutto Memorial Scholarship in the amount of $2,000. Ashley, a 2020 graduate of South Aiken High School, will attend Clemson University in the fall majoring in veterinary sciences. Ashley is the daughter of Meredith and Daniel Gainey of Ridge Spring.
Sabrina E. Stein was awarded the Aiken County Farm Bureau Scholarship in the amount of $2,000. Sabrina graduated from Aiken High School in 2019 and is a rising sophomore at Abraham Baldwin Agricultural College in Tifton, G.A., pursuing a degree in agricultural education. Sabrina is the daughter of Aiken residents Sue A. Jordon and Anthony L. Stein.
For more information about scholarships offered by Aiken, click here.
Anderson
Anderson County Farm Bureau Board donated $500, the Women's Committee donated $100 and Young Farmers and Ranchers Committee donated $100 for COVID-19 relief. Money was distributed to local charities and two individual families who were struggling due to the current situation.
Anderson also awarded two college scholarships in the amount of $3,000 each to Samuel Talley and Jessica Dean who are both pursing agriculture related degrees at Clemson University. For more information about scholarships offered by Anderson, click here.
Berkeley
Berkeley County awarded a $1,000 scholarship to Jonathan Bowden. Jonathan is a graduate of Cane Bay High School and plans to attend Clemson University through the Bridge program to pursue studies in wildlife and fisheries biology.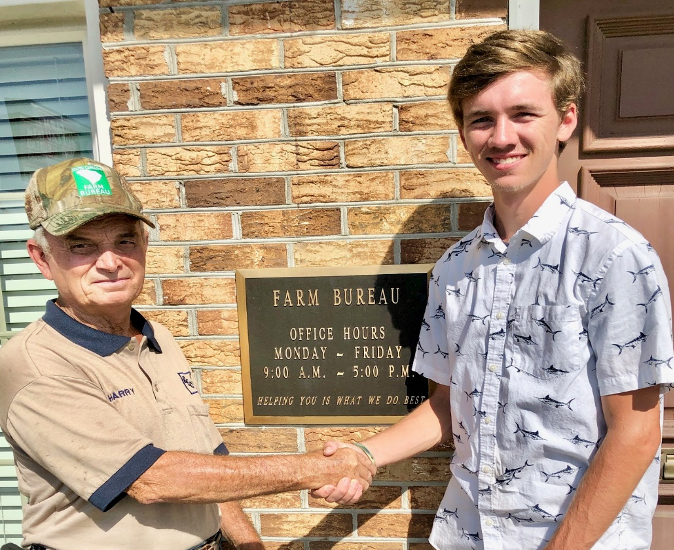 Laurens County
When schools closed because of COVID-19 and more food was being distributed through food banks, Laurens County Farm Bureau president, Marilyn Easter saw an opportunity to help the community. The Dairy Alliance was offering grant opportunities for farmers already working with their local foodbanks. Marilyn's $2,600-grant application was selected and the funding was used to buy a milk cooler for the United Ministries of Clinton. The milk cooler will hold 90 half gallons of milk. The Laurens County Farm Bureau Women's Committee is in its fourth year of providing milk weekly to United Ministries.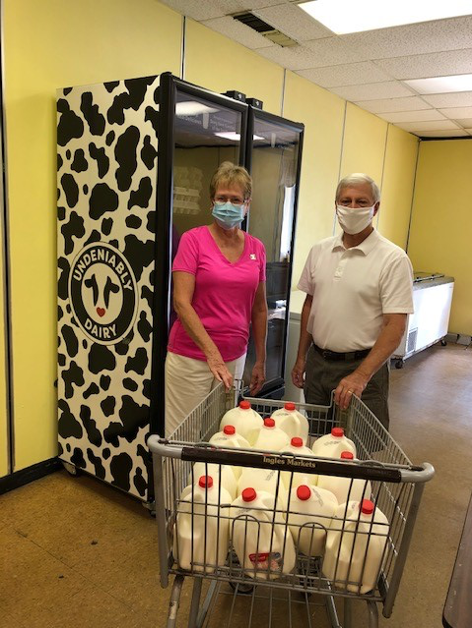 Pickens County
Pickens County board member, Sam Robertson, received a Good Samaritan award for his help in the cleanup and aid after the tornado damage that occurred in April. He was first on the scene to help people trapped in their home by the damage. We are very proud of Mr. Robertson and are happy to have him as part of our organization.
Back to Newsroom