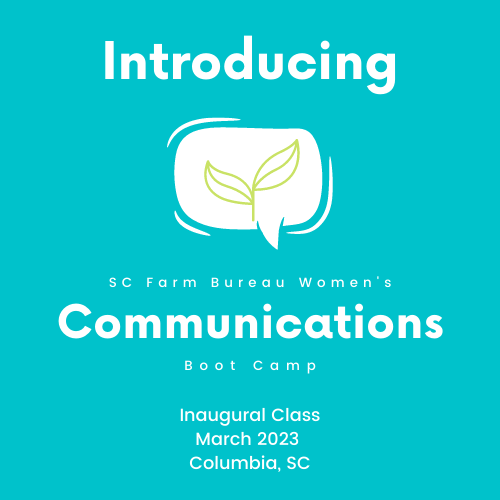 We are excited to announce the inaugural class of SCFB's Women's Boot Camp to be held in Columbia this spring. Participants will receive intensive, personalized training and hone their skills to make them master communicators, while building their confidence to share the true story of American agriculture.
This two-day training will equip women with the tools to:
-Effectively talk to the media;
-Share positive messages about agriculture on social media channels;
-Have meaningful conversations with consumers about agriculture and farming practices;
-Gain confidence in public speaking;
-Advocate for agriculture with their elected officials.
Applications open December 1. The deadline to apply is January 27, 2023.