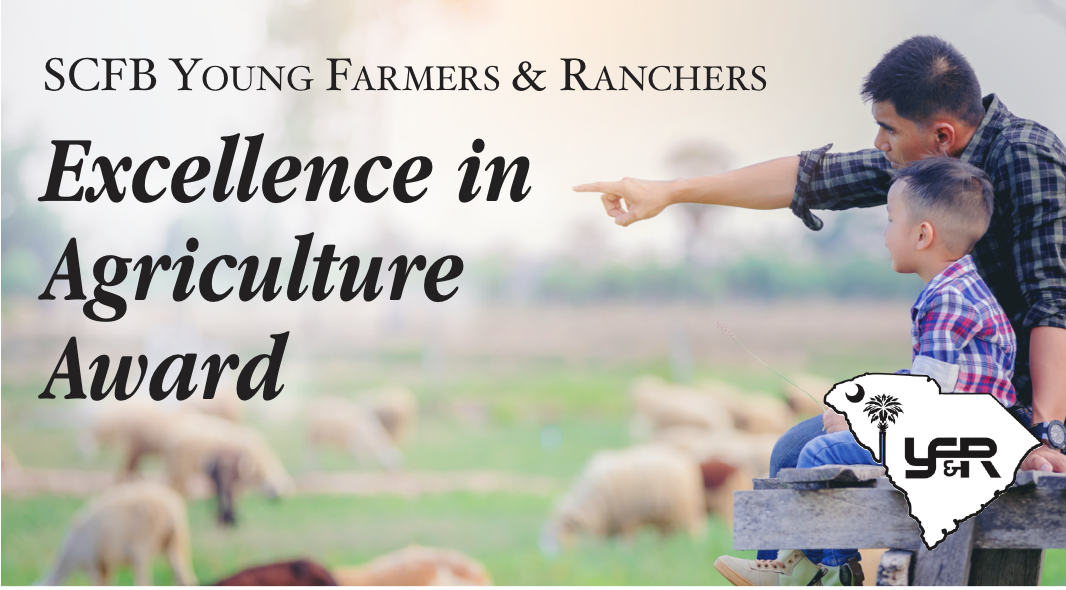 The Excellence in Agriculture Award spotlights young Farm Bureau members who are actively engaged in their community and effectively advocate for agriculture. Competitors are evaluated on their understanding of agricultural issues, leadership experiences and achievement, and their ability to communicate the importance of agriculture. Competitors for this award must not have earned the majority of their income from an owned production agriculture enterprise in the past three years. 
The top 3 finalists will receive: 
$500 cash
A one-night stay at the 2023 SCFB Annual Meeting in Myrtle Beach on December 1, 2023
A one-night stay at the 2024 SCFB YF&R Conference in Columbia on February 2, 2024
In addition, the winner or winning couple will receive:
Up to $8,000 toward the purchase of a new ATV
An opportunity to attend the 2024 AFBF YF&R Leadership Conference in Omaha, NE, March 8-11, 2024
A one-night stay at the SCFB Annual Meeting in Myrtle Beach on December 6, 2024 to be highlighted as the 2024 winner
The opportunity to compete (required) at the 2025 American Farm Bureau (AFBF) Annual Convention in San Antonio, TX, on January 24-28, 2025
Excellence in Ag prizes are sponsored in part by the SC Farm Bureau Federation and Southern Farm Bureau Life Insurance Company. 
Application deadline is October 2, 2023. ALL APPLICATIONS MUST BE SUBMITTED THROUGH THE ONLINE APPLICATION PORTAL. 
Find more information about contest eligibility, rules, and judging here. 
Application Rubric & Scoring Guide 
Presentation Rubric & Scoring Guide 
2023 Excellence in Ag Award Winner
Michael Plumblee - Newberry County