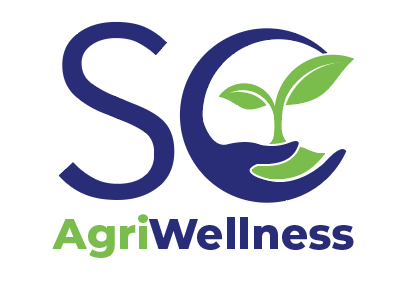 Free counseling services for farmers and farm families
Call 1-800-968-8143 or visit First Sun EAP to be connected with a trained professional 
Stress on America's farms is at an all time high, but we're here to help. 
South Carolina Farm Bureau's SC AgriWellness program brings mental health services into farmers' homes. SC AgriWellness, administered by First Sun EAP, makes counseling services available to South Carolina farmers and their families free of charge. By providing access to a wealth of professional services, SC AgriWellness is a resource to support farmers as they navigate the many issues contributing to overwhelming stress affecting the well-being of South Carolina farmers and farm families.
First Sun EAP's trained professionals have participated in Clemson University Cooperative Extension Service's Farm Stress Awareness training to better understand the issues South Carolina farmers are facing.
SC Farmers and their families should reference "SC AgriWellness" when calling 1-800-968-8143.
Crisis intervention services are always available, without limit.
When a SC farmer or farm family member initiates services (opens a case) with First Sun, he/she is entitled to three (3) sessions free of charge. The SC AgriWellness initiative will pay 100% of the fees incurred for this bundle of services. Cases are opened per individual, not per household. More than one person in the household may benefit from the services.
SC AgriWellness will only be able to make these services available through First Sun EAP while funding is available.  
In a survey conducted by American Farm Bureau, 91% of farmers cited financial issues as a significant stressor on mental health. And nearly half of all adults surveyed say they are personally experiencing more mental health challenges than they were a year ago, caused by stress, unpredictable weather and financial stress, among other things.
Though the problem seems to be widely recognized, accessing proper care and treatment is still challenging. In the same survey, 46% of farmers said it's difficult to access a therapist or counselor in their local communities. At SC Farm Bureau Federation, it is our mission to optimize the lives of those involved in agriculture, so we created the SC AgriWellness initiative to meet the needs of farmers and farm families.
Click here for more information about farm stress.