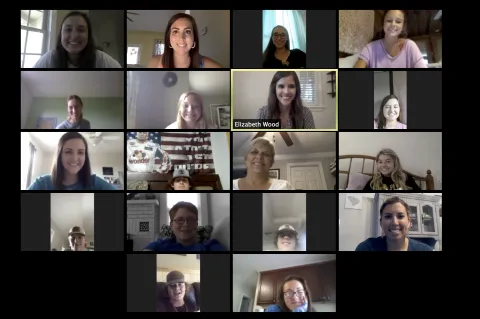 Thirteen rising high school juniors and seniors from across South Carolina recently participated in the South Carolina Farm Bureau Federation's virtual 2020 Youth Leadership Conference, sponsored by the Women's Leadership Committee.
The conference, held June 15-17, allowed students to gain valuable leadership skills and a better understanding of S.C. agriculture. Students were addressed by industry professionals on leadership, team building and goal setting.
"This year's program was held virtually but that didn't affect the quality of participants we had join us each day and still allowed the students to develop their leadership skills and explore opportunities within agriculture.," said Elizabeth Wood, SCFB Director of Agricultural Literacy, Women and Youth Programs.
The conference operates on a two-year curriculum cycle where students learn about agricultural marketing and promotion one year and about government relations and agricultural advocacy the next. This year's conference focused on government relations in South Carolina.
Participants "visited" Satterwhite Dairy in Newberry and McLeod Farms in Mcbee. They also participated in advocacy training with a mock debate simulation and identified their leadership characteristics. The conference ended with a competitive game of agriculture trivia.
"South Carolina's agricultural industry is a vital part of the state's economy," said Harry Ott, SCFB President. "Inviting youth to take part in and learn about opportunities available to them within the agriculture industry is an important step in advocating for the future of agriculture and giving them the confidence to have a voice in today's issues."
To learn more about this and other youth programs, contact Elizabeth Wood.
Back to Newsroom