January 07, 2022 - January 12, 2022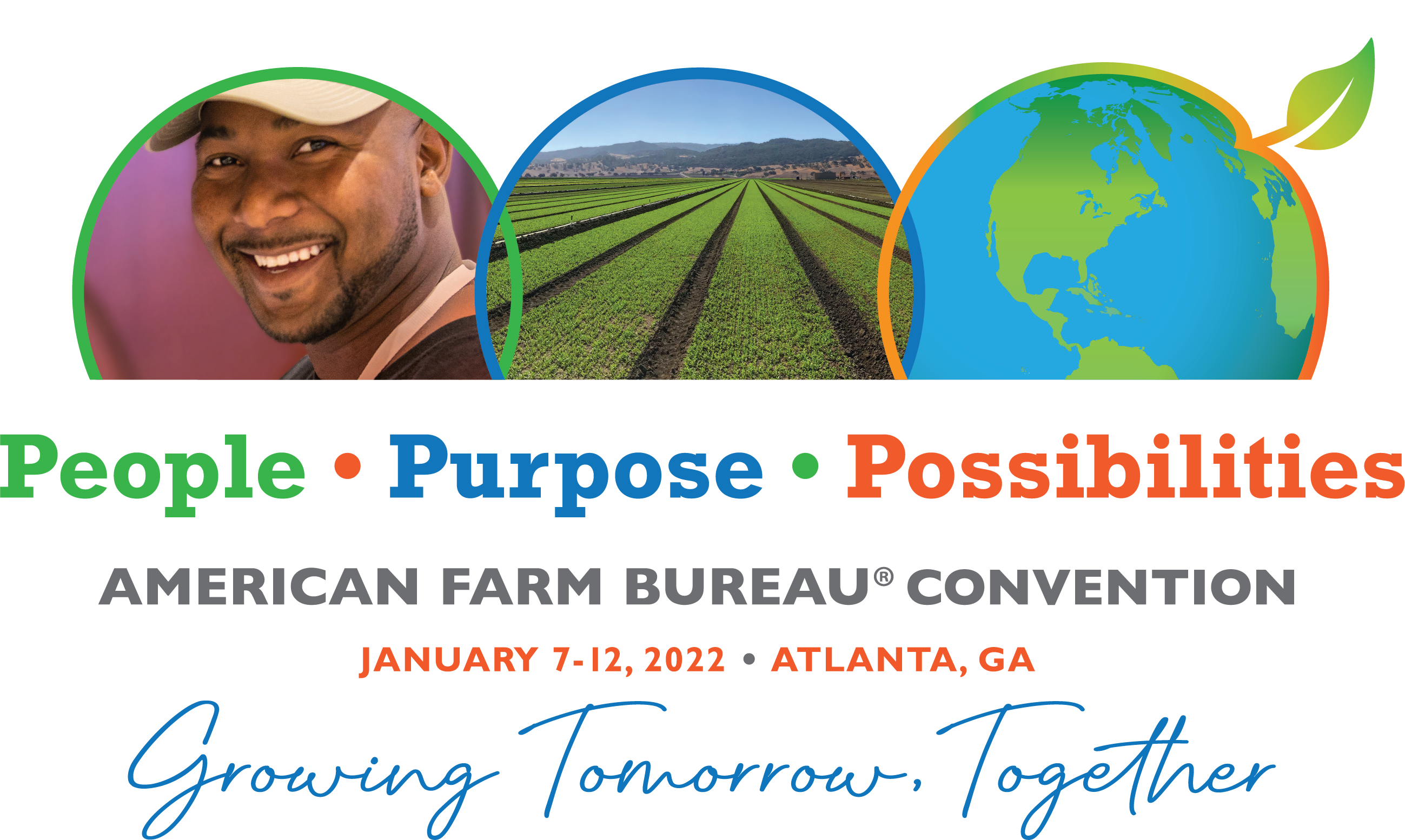 Join South Carolina in attending the 2022 American Farm Bureau Convention, held in-person Jan. 7-12, 2022, in Atlanta, Georgia. For those who do not wish to attend in-person, a virtual option for portions of the event is available. Participate in educational workshops to advance your leadership skills, expand your business acumen, and gain deep insight into the trends and realities impacting food production.
Witness cutting edge innovation in agriculture, hear from powerful speakers, and explore the trade show to build a stronger network, shop featured products, and idea-share with other state and county Farm Bureaus.
Workshop topics range from the 2023 farm bill, market outlooks, climate policy and trade to ag education resources, effective advocacy and mental health.
Don't miss the chance to look beyond the horizon at the future of agriculture, sharpen your skills and help set the agenda in Washington at the 2022 American Farm Bureau Convention.